To me, last night's #DemDebate was unsatisfying. This count of speaking time shows why the format fails.

If you point the camera and ask questions of mostly 2-3 candidates, of course they have a better night.
Does "winning the debate" with this format uncover who can best beat Trump?

Of course, I would support #AnyDemocrat. That eliminates Tulsi Gabbard, Russia's asset.

Here is the New York Times count of which candidates got the most speaking time in the Democratic Debate

By Weiyi Cai , Jasmine C. Lee and Jugal K. Patel


How Long Each Candidate Spoke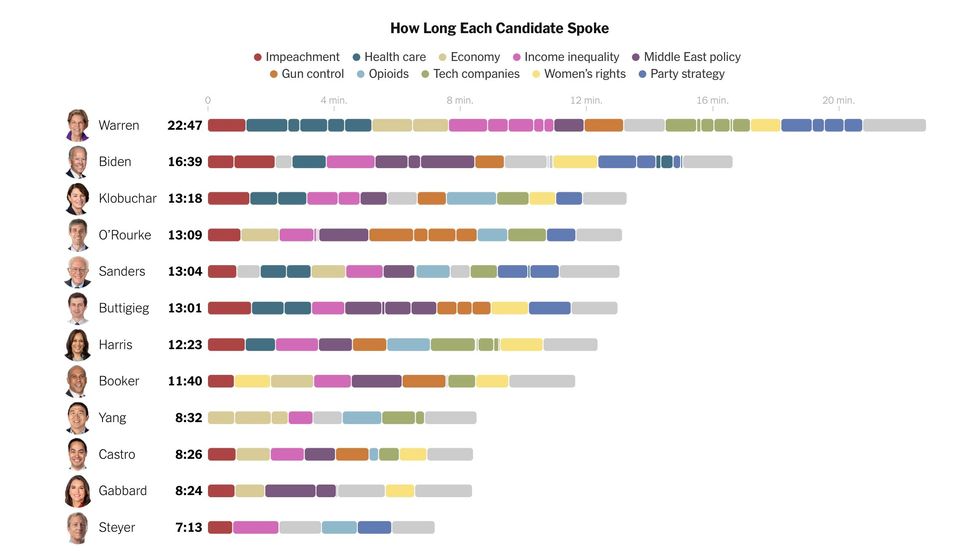 ###
October 16, 2019
Voices4America Post Script. Then there is this.