On Thursday, President Biden pulled out this list of Republican Legislators who are trying to take credit for the impact of the American Rescue Plan but who didn't vote for the plan that was passed with only Democratic support.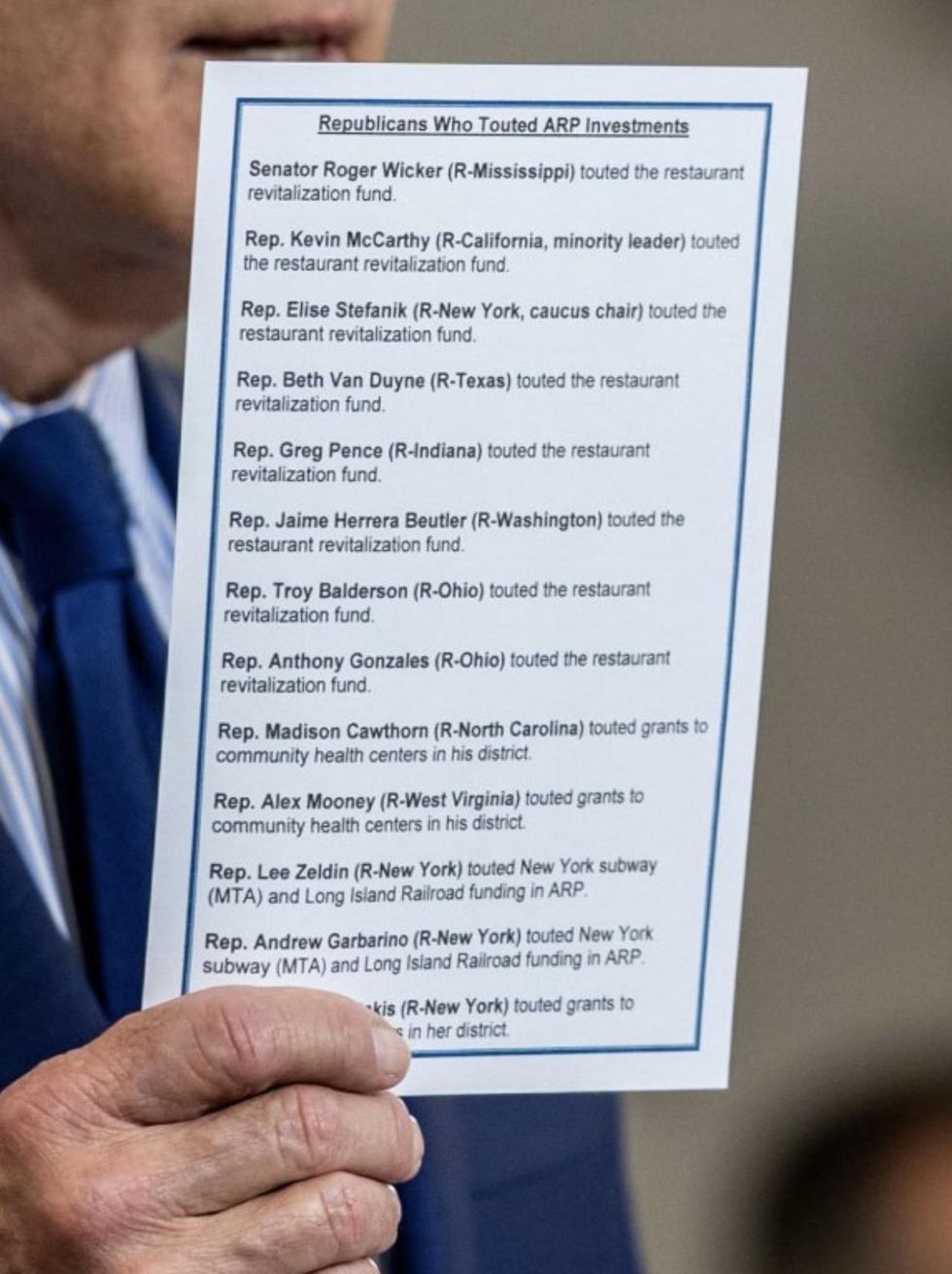 "I'm not going to embarrass any one of them, but I have here a list of how back in their districts they're bragging about the Rescue Plan. ... I mean, some people have no shame. But I'm happy they know that it benefited their constituents," the President said to laughter.
Here is Joe speaking in Ohio.
'Some People Have No Shame': Biden Shows List of GOP Hypocrites www.youtube.com

May 28, 2021