These are just Trump denials.
President Donald Trump Then And Now: Business Deals In Russia | NBC News www.youtube.com
Want to see his whole tribe lie for him? Click on this.

https://twitter.com/adamparkhomenko/status/888228587333136384?s=12
This is interesting too. A Timeline created by the BBC of denials by Trump team of his campaign's talks with Russia. http://www.bbc.co.uk/news/world-us-canada-40579306
Post Michael Cohen's confession, Trump changed his tune.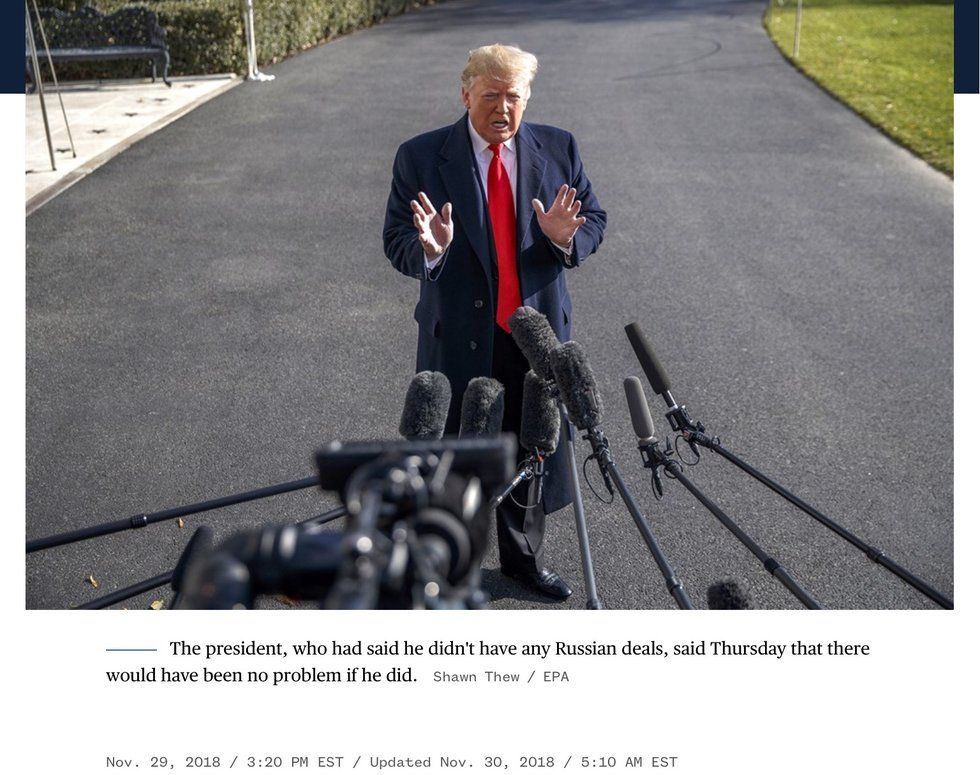 Amusing? Shocking? Infuriating? Sad? Any way you look at it. #TrumpTraitor
###
December 1, 2018.