From South Carolina, these results,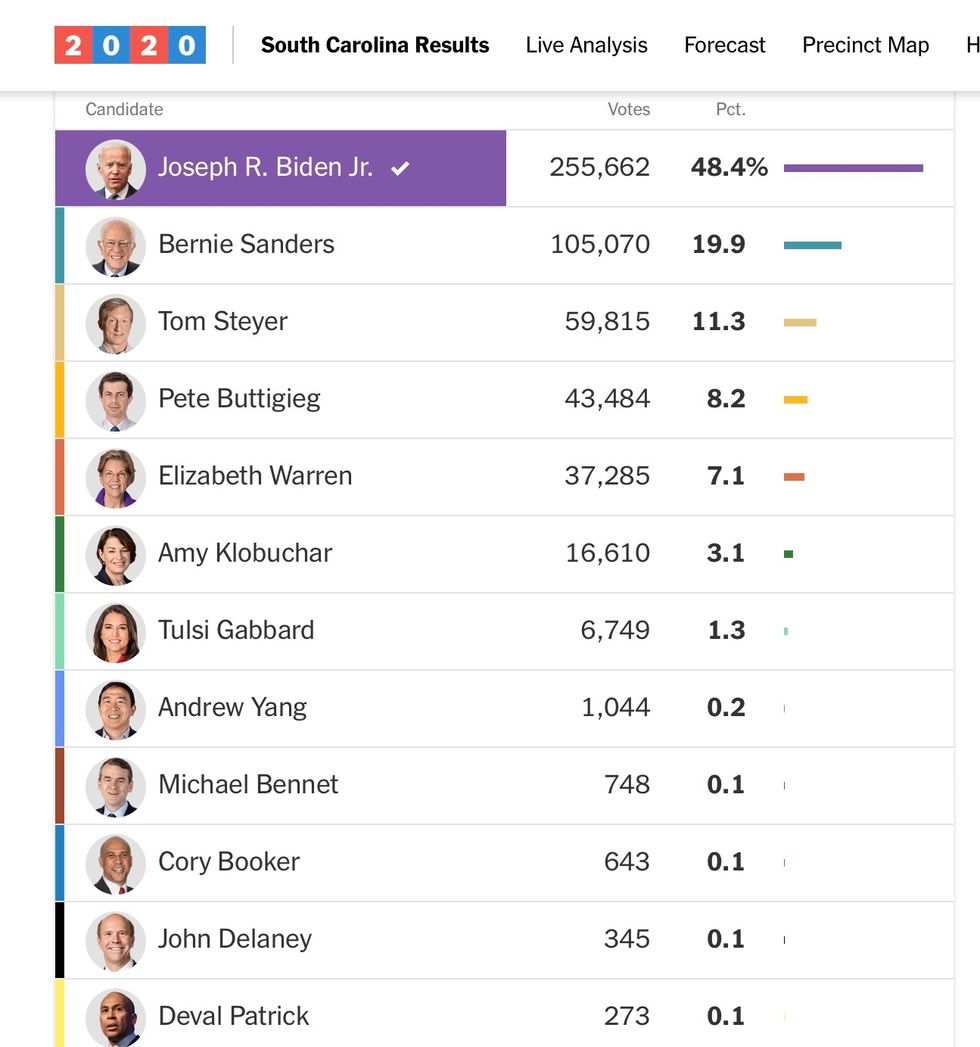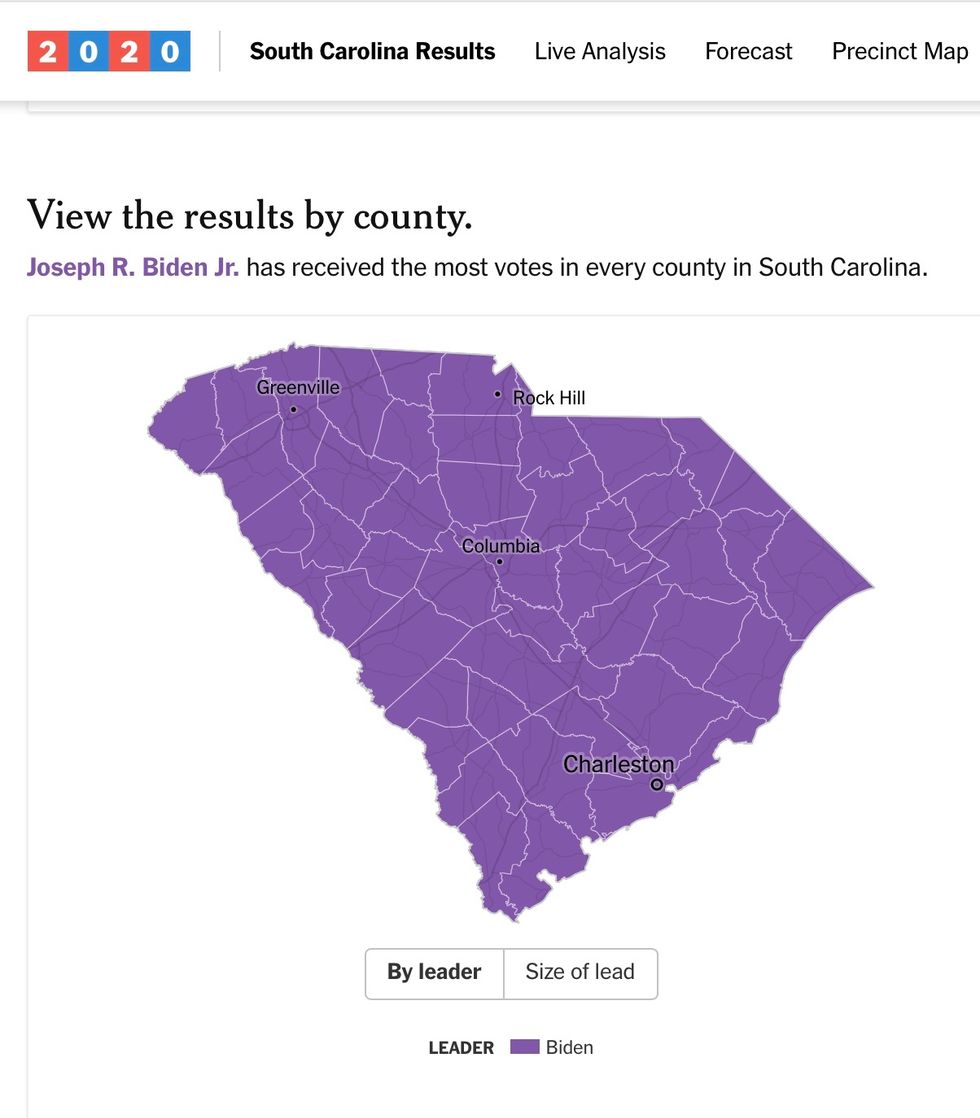 This man's endorsement was key, mentioned by half the black voters in exit polls.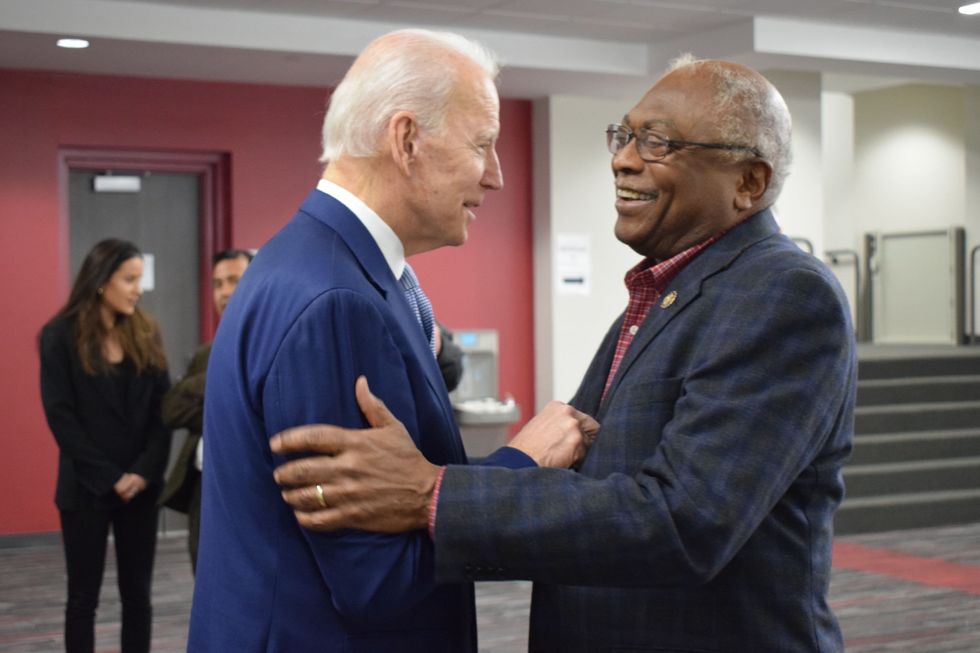 Biden now leads in the vote count after 3 Primaries, Iowa, New Hampshire and South Carolina.
This total was when 59% of South Carolina was in and Biden first took the lead.

This is likely to be the delegate divide between Biden and Sanders in S.C., or something like this.

Super Tuesday is next ...March 3, 2020. Alabama, Arkansas, California, Colorado, Democrats Abroad, Maine, Massachusetts, Minnesota, North Carolina, Oklahoma, Tennessee, Texas, Utah, Vermont, and Virginia will all hold their presidential primaries.
So far, of the remaining Democratic candidates only Tom Steyer, from Californian, has dropped out.
This is what Joe said last night, speaking implicitly of Sanders:
"If Democrats want a nominee who's a Democrat, a lifelong Democrat, a proud Democrat, an Obama-Biden Democrat, join us," Mr. Biden said, adding, "We have the option of winning big or losing big. That's the choice."
Watch the victory speech.
###
Voices4America Post Script.
Here are some reactions from Twitter.
The Senator from Alabama.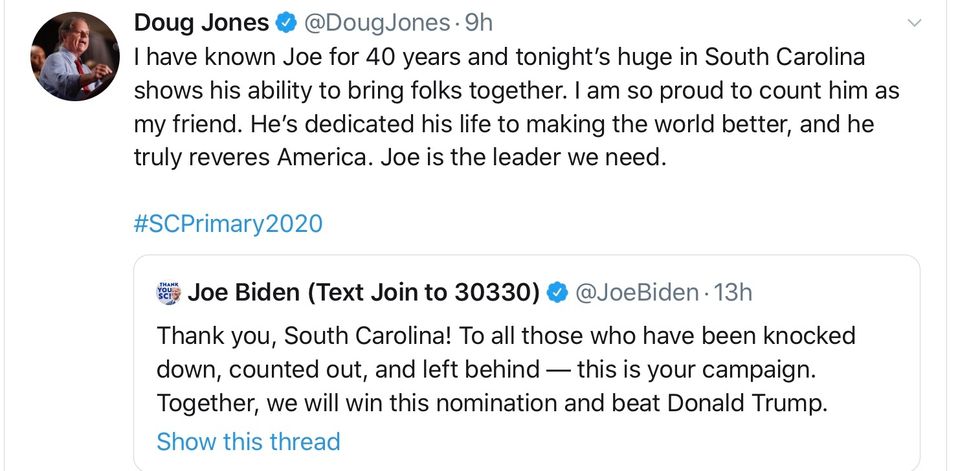 A wise woman and a desperate, stupid man.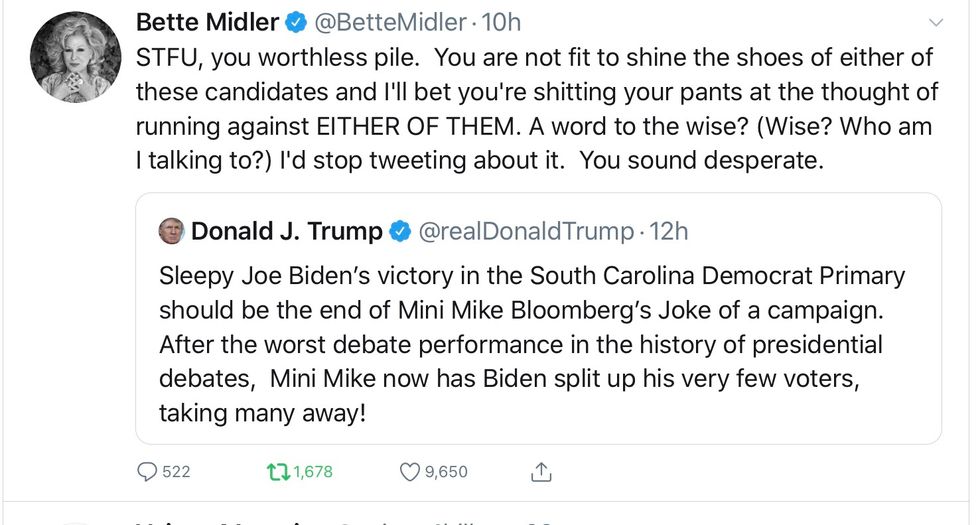 KEY POINTS (From CNBC)
Bundlers backing Joe Biden's campaign told CNBC that they are seeing a surge in big money commitments in the wake of Saturday's blowout victory in the South Carolina primary.
Biden's bundlers lured donors who had been backing Sen. Amy Klobuchar and former South Bend Mayor Pete Buttigieg, sources said.
Biden's campaign hopes his dominant performance in South Carolina gives him momentum heading into Super Tuesday in a few days.
Have a better Sunday, my friends. #WashYourHands
Give to Joe if you can. https://joebiden.com/donate-embed/
#JoeMentum #Biden2020

One aside, on #Coronavirus front, did you hear Trump do this last night.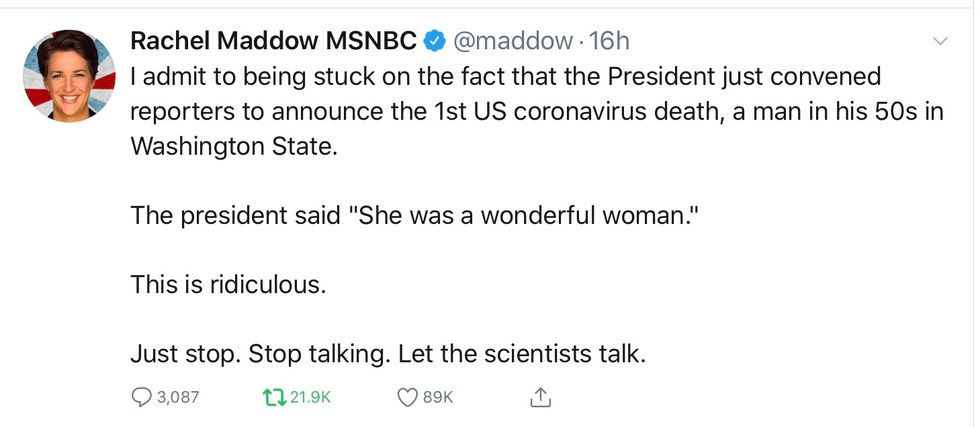 #TrumpEndangersAmerica #TrumpEndangersTheWorld #RemoveTrump2020