Tonight's Democratic Debate, before Saturday's South Carolina Primary and Primaries in 14 States on Super Tuesday, March 3.

15 Primaries on Super Tuesday in 2020.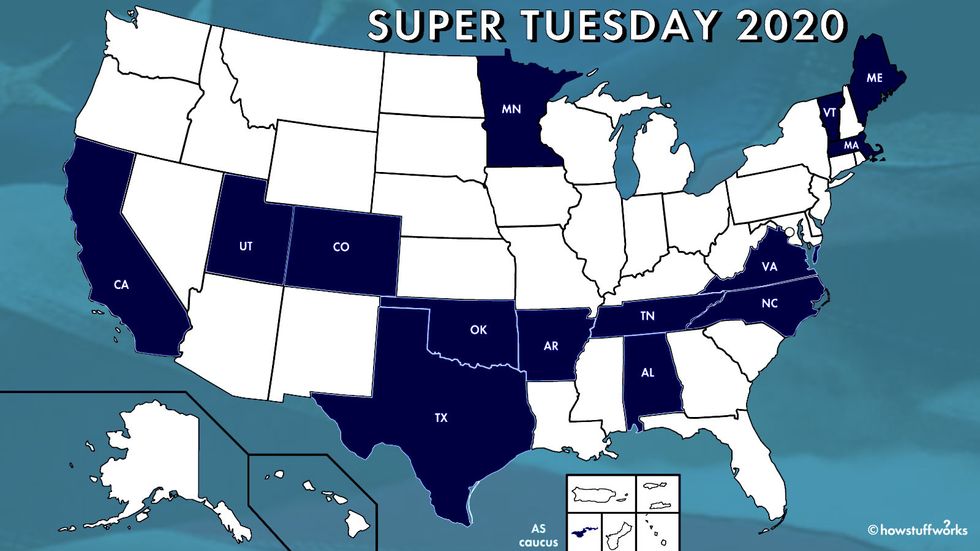 Tuesday, February 25 CBS News and the Congressional Black Caucus Institute in partnership with Twitter will host the tenth debate of the 2020 Democratic primaries at the Gaillard Center in Charleston, South Carolina.

Former Vice President Joe Biden, Sen. Bernie Sanders, Sen. Elizabeth Warren, Sen. Amy Klobuchar, former Mayor Pete Buttigieg, Tom Steyer, and former Mayor Michael Bloomberg will be on the stage.

8 p.m. ET to 10 p.m. ET with five moderators from CBS, Norah O'Donnell, Gayle King, Margaret Brennan, Major Garrett, and Bill Whitaker.
The February 25 debate ... Tonight! ....will be broadcast on CBS and on BET and be available to stream without a cable log-in required on the network's free streaming service CBSN.
At issue - Which candidate can win? Which can help, not hurt, down ticket candidates?
Help Democracy. Pass it on.
#BlueHouse2020 #BlueSenate2020 #WhiteHouse2020
###