Last night, the 78 year old Senator from Vermont barely won the New Hampshire primary. Barely.
His 26 percent of the vote in New Hampshire was less than half of what he won in New Hampshire in 2016, and he received only slightly more than a quarter of the vote in Iowa.
In 2016, Sanders won 15 delegates in New Hampshire (Hillary had 9.)
Last night, in New Hampshire, Pete Buttigieg, former Mayor of South Bend, Indiana & Sanders both ended up with 9 Delegates while Senator Amy Klobuchar with 6.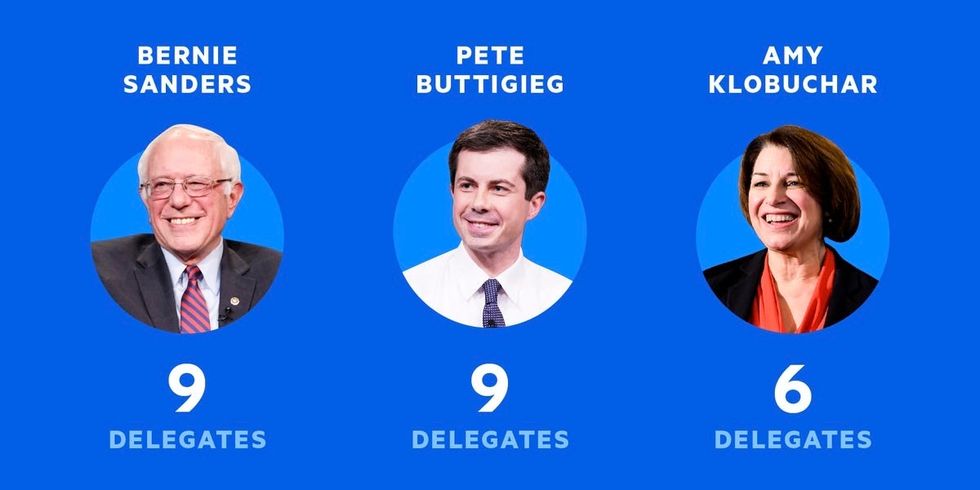 The delegate count each Democrats coming out of Iowa was 14 delegates to Buttigieg, 12 to Sanders and 1 to Klobuchar. Other Democrats with delegates earned in Iowa were Senator Elizabeth Warren 8 delegates, and former Vice President Joe Biden, 6.
Here is the post New Hampshire count.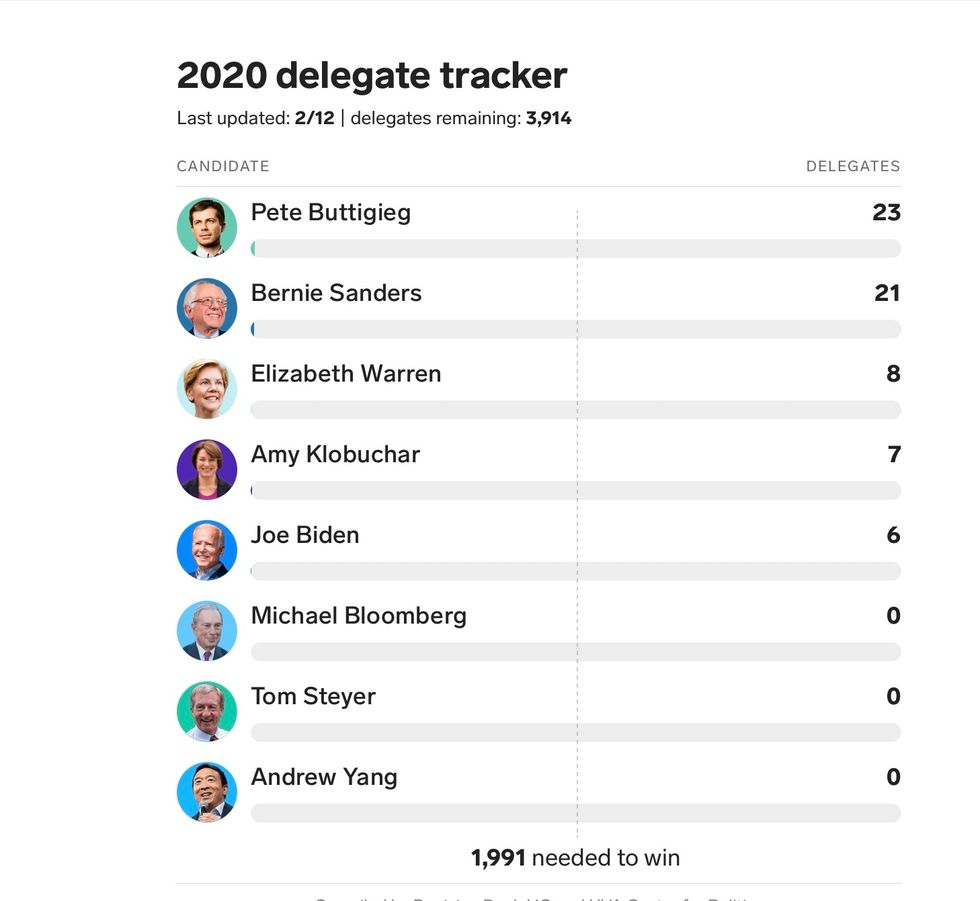 As to the popular vote from New Hampshire,


Buttigieg is 1.6% from Sanders, Klobuchar 5.74%. Remember that New Hampshire is an open primary. Independents and Republicans who were known to favor Sanders could vote. What percentage of the New Hampshire voters were they? More than 1.6%?

As Neera Tanden, Hillary's policy director in 2008 and a member of Hillary's inner circle in 2016 , tweeted last night, "Just a reminder that Vermont is next door to NH. And Senator Sanders has been in the eye of N.H. voters for 5 years. For Buttigieg to be this close is something. And obviously great night for Amy."
Mayor Pete, as his opponents frequently remind him, is a newcomer to the National scene, and the 3 time Senator, Amy Klobuchar, is also a first time Presidential candidate. She introduced herself that way." Hello, America," she said. "I'm Amy Klobuchar, and I will beat Donald Trump." Neither had Sanders level of funds in New Hampshire. Klobuchar, in particular, had almost no money, nor campaign structure.
Further, as Vice President Biden said last night from South Carolina, "We haven't heard from the most committed constituency of the Democratic Party, the African-American community, and the fastest-growing segment of society, the Latino community."

Next up too are the mega funded campaigns of Mike Bloomberg, New York's former Mayor and Tom Steyer.
Yes, Sanders picked up the most sticks last night, but here is my advice to him.
Not so fast, Bernie.

Share the News! Our "frontrunner" lacks momentum.

There are miles to go before we sleep well in America again.
###
February 12, 2020
Voices4America Post Script.
Now eight candidates strong, the Democratic field will travel next to Nevada (which holds caucuses on February 22) and South Carolina (which holds a primary on February 29) before the 2020 race goes national in the marathon month of March....Gabe Fleisher.