President Obama is kicking Trump's ass on Twitter. Here are the current numbers.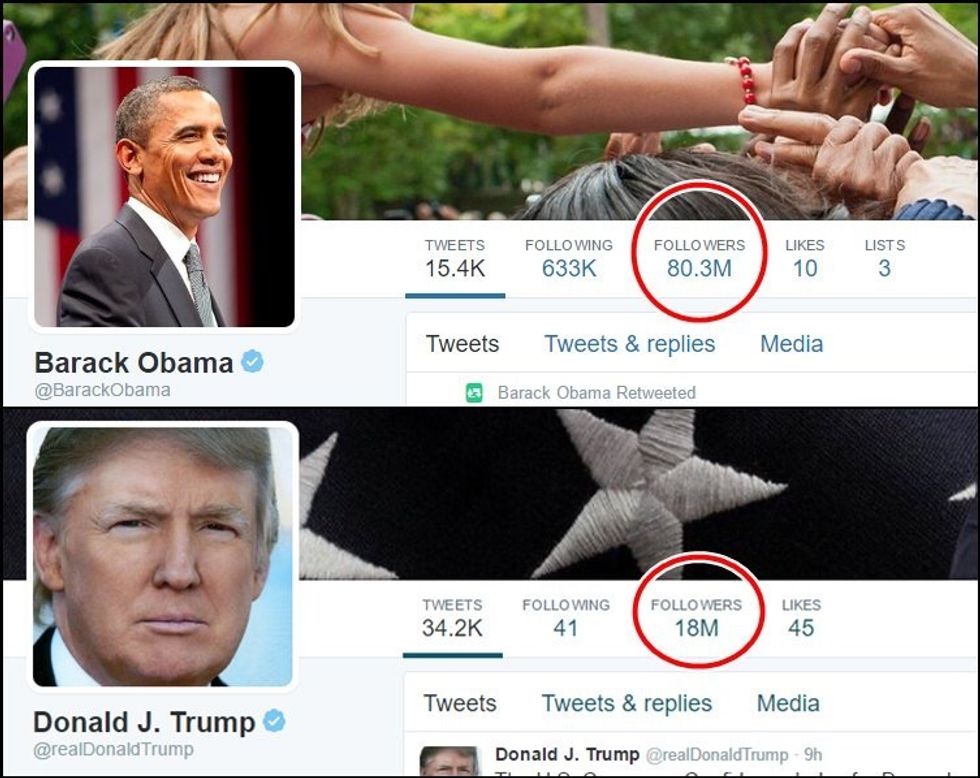 President Obama also won again as The Most Admired Man in America in 2016.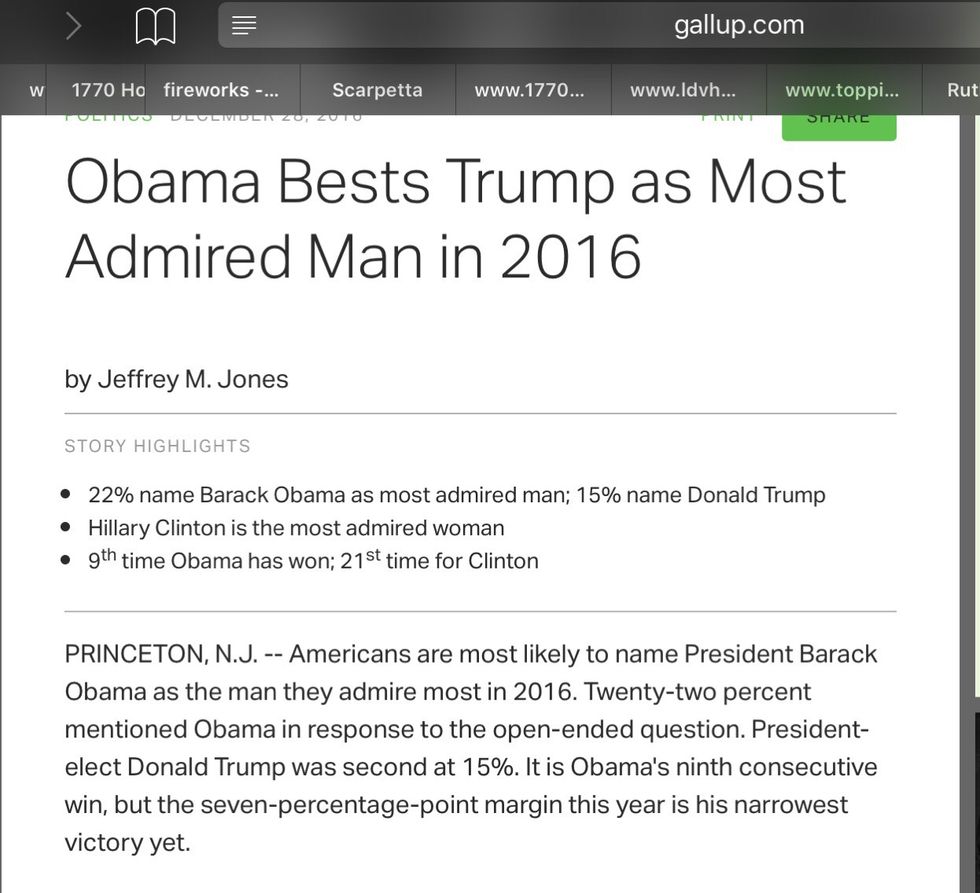 We know how all this must rile Trump.

Let's make it worse. Make falling numbers on Twitter your year end gift to Trump.
Follow @POTUS if you don't.
Unfollow @realDonaldTrump if you do.
You can still read and respond to his pathetic tweets without following him.
Don't have a Twitter account? Open one to do this.

Trump enters office with the lowest net favorability numbers of any American president. From September to November, Trump averaged minus - 24 net favorability rating.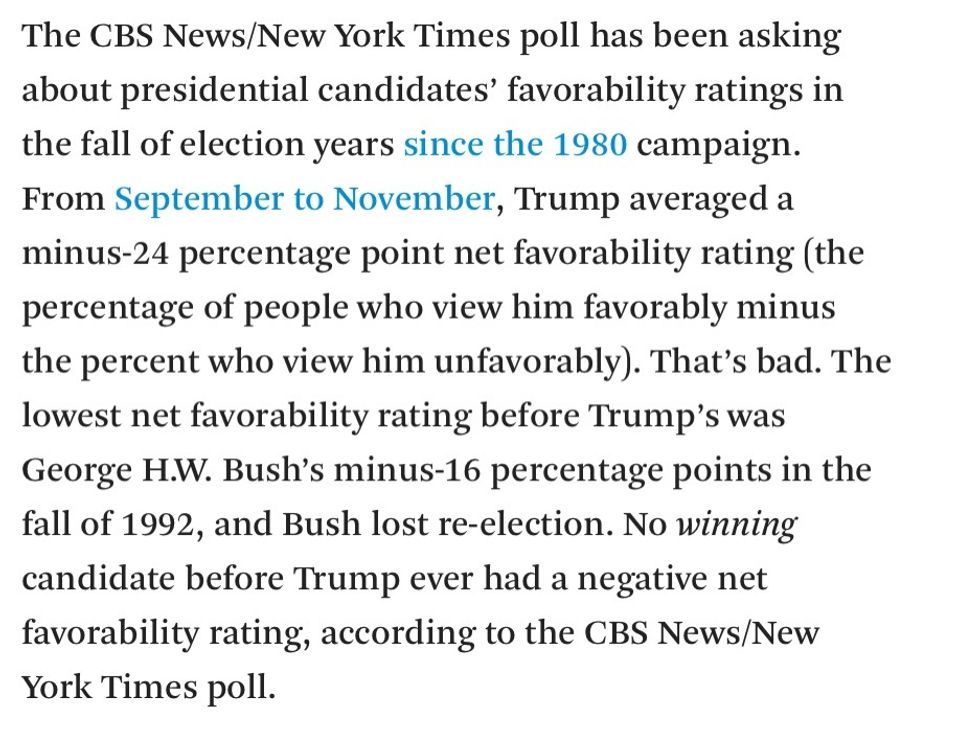 Hillary, of course, was the most admired woman in America for the 21st time. @HillaryClinton
Follow her on Twitter if you don't.
Again, don't have a Twitter account? Open one to do this.
###
December 28, 2016
Addendum. The most popular political tweet of 2016 was a quote from Hillary Clinton's concession speech on Nov. 9. Imagine how Trump hated that. Retweet it if you haven't.

Oh, follow @voices4hillary too