Republican Representative Justin Amash, a member of the conservative Freedom Caucus, shocked his Party and the nation by tweeting his conclusions after reading the redacted Mueller Report. This was his first of the multiple tweets he posted on May 18, calling for Trump's impeachment and denouncing AG Barr for deceiving the American people: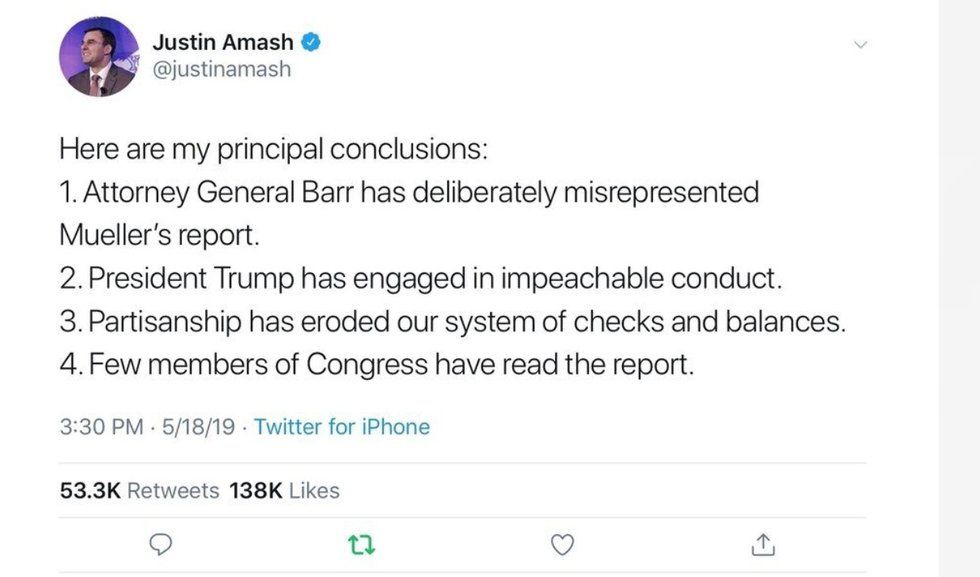 Since then, Amash has been attacked by the leadership of the Republican Party including by the Freedom Caucus and Trump. A pro-Trump supporter has already announced his intention to challenge the Representative in the 2020 primary.
Yesterday, in advance of his Town Hall, his first since his call for Impeachment, Amash tweeted out further details supporting his conclusions about Barr and Trump.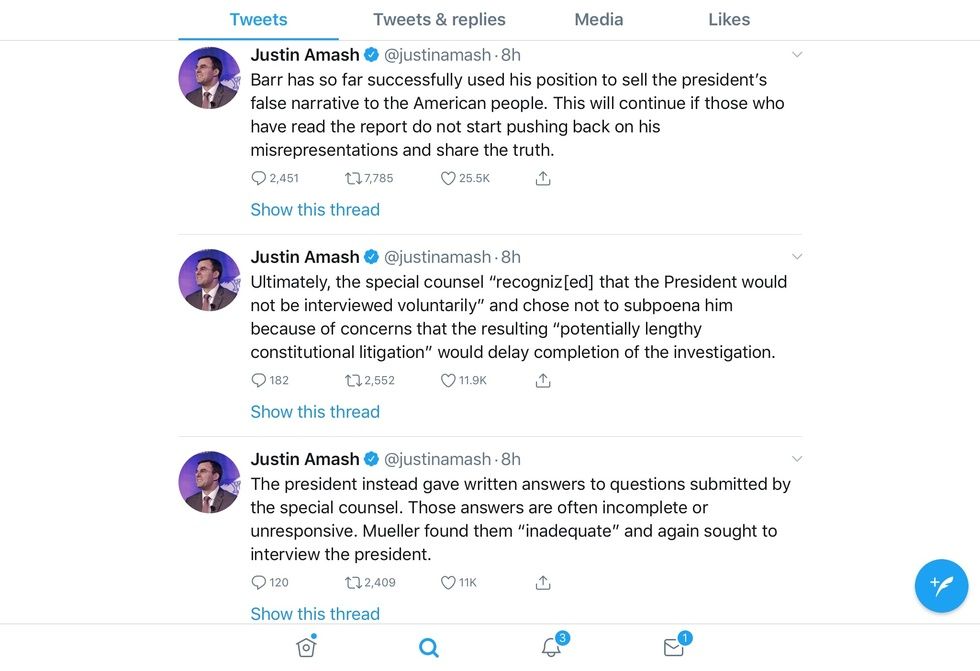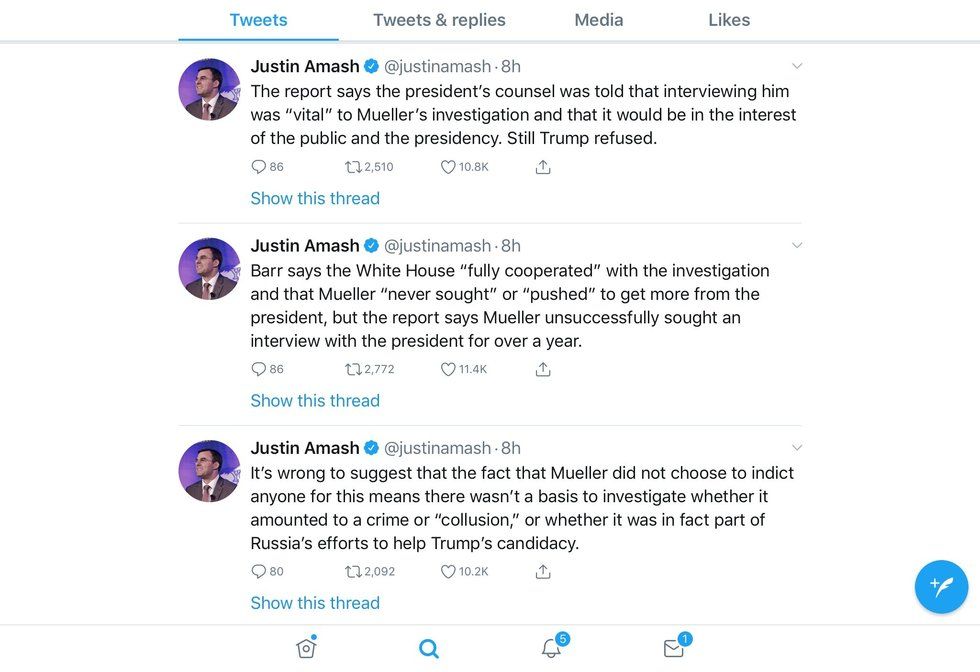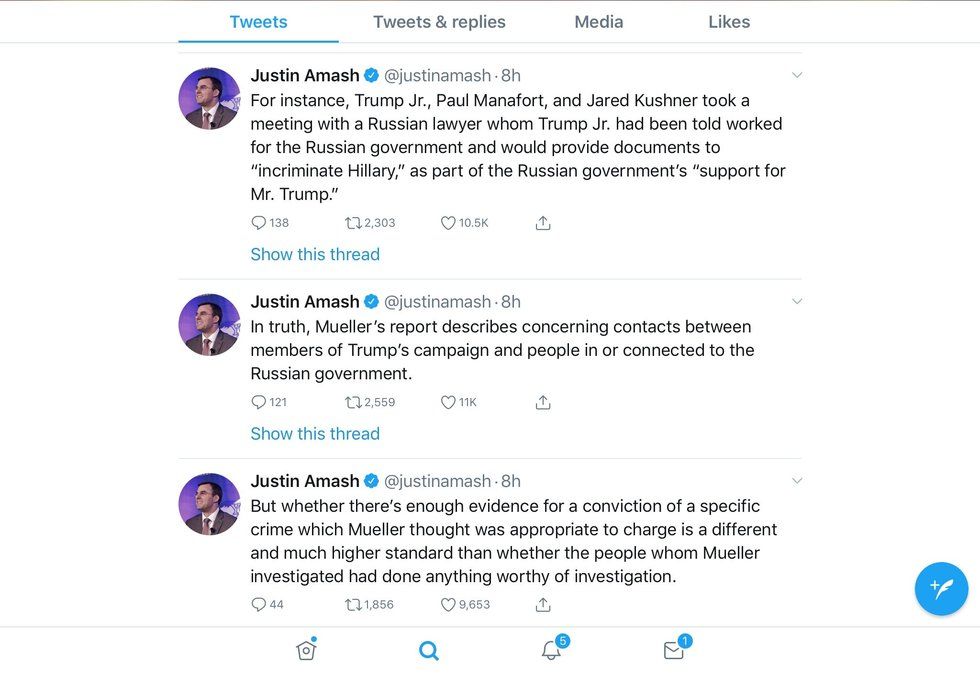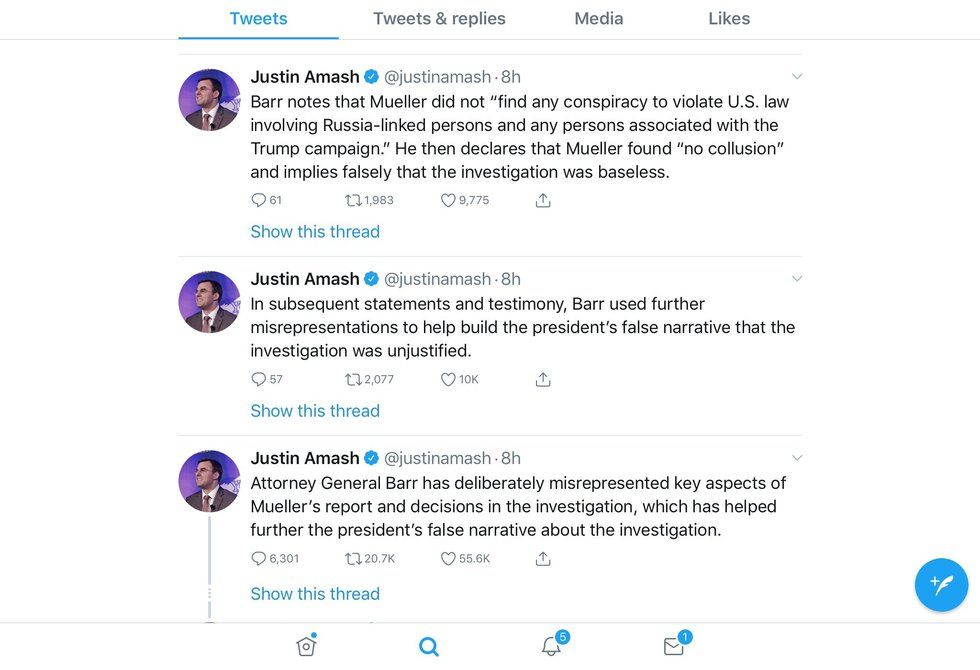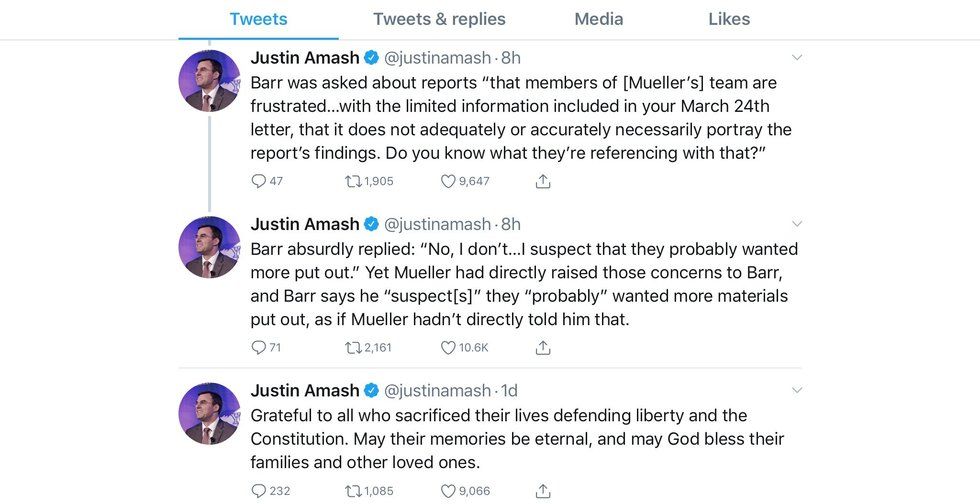 That was earlier in the day. Then Justin Amash faced his constituencies. Watch now.
Justin Amash Gets Standing Ovation At Town Hall After Supporting Trump Impeachment www.youtube.com
May 28, 2019
###
May 29, 2019