Rachel Maddow, the MSNBC news host and commentator, cried last night when reading the Associated Press report of the discovery of 3 Trump "Tender Age" incarceration centers in Texas, where children under the age of 4 forcibly taken from their parents at the America border are kept.
Here is the video of the June 19th RMS broadcast.
Across the aisle (so to speak) , Corey Lewandowski, former Trump Campaign Manager, said "womp womp" after Democratic strategist Zac Petkanas shared a story about a 10-year-old migrant with Down syndrome who was separated from her mother at the Mexican border.
Watch this.
Nothing more to say.
###
June 20, 2018
Post Script. Here is the start of Rachel's follow up on Twitter.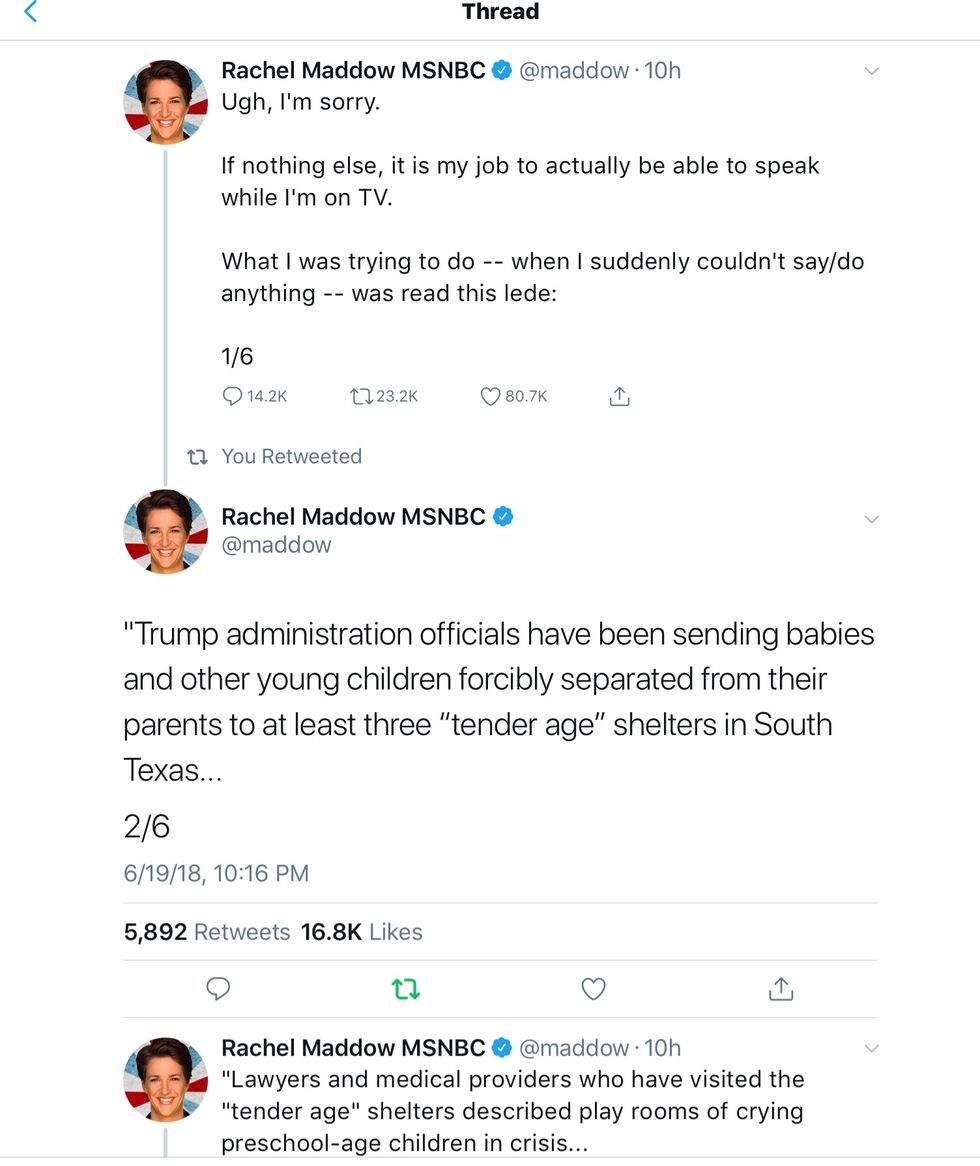 You can watch Lewandowski follow up on the video.