Continuing our Millennial Series, Simeon Busano explains why Hillary appeals to him and Millennials around the country.
I remember watching the Hillary Clinton Benghazi Congressional hearings during my junior year at college. Hillary had already announced that she was running and I had decided to support her, even if only out of partisan obligation. However, one day, I saw a new video pop up in my "Recommended For You" section on YouTube. It was a compilation reel of every scandal, tabloid headline, political jab aimed at HRC since Quayle's 1992 Republican National Convention Speech.

For three hours, I watched in awe as Hillary Clinton withstood the crucible of hard right attacks on her public life by taking on the bullies, the liars, the misogynists, and the conservatives. When the video was done, I wasn't supporting just a candidate - I was supporting a person who was as resilient as she was brilliant, and a most formidable advocate for the poor, the insecure, and those who had been left behind. I was now with her because she was with me and millions like me!
So, the real reason that I am excited for Hillary and the reason that I am unreservedly and enthusiastically with her is because I am inspired to watch someone fight so selflessly and without thanks, no matter the personal cost! There is something so joyful and youthful about her constant optimism that we can and should create a better world for everyone.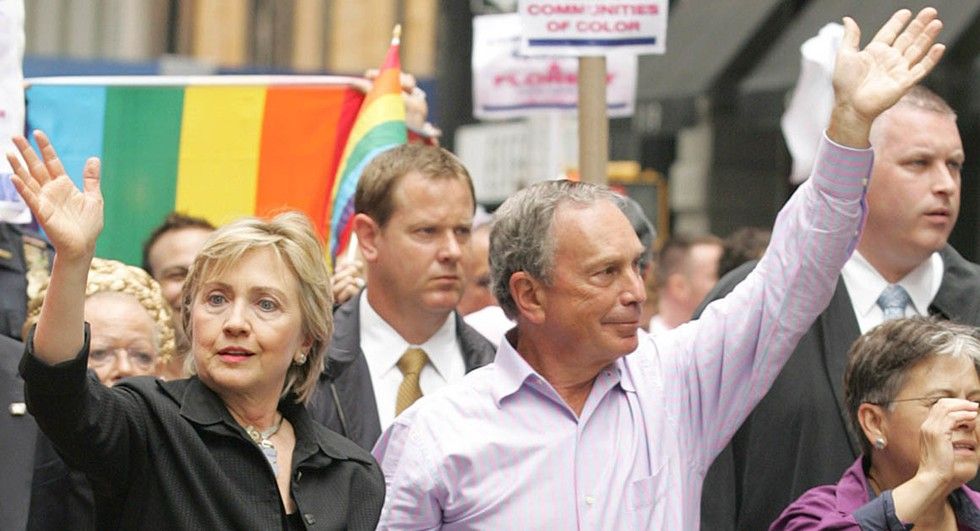 Hillary and former mayor Mike Bloomberg at Gay Rights March, New York, 2006
She sets an example for all of us by not yielding an inch to bullies at home or abroad, by standing resolute for her values and for America. Hillary Clinton is a fighter, first fighting for the rights of poor families and children, and then for the rights of women, not because it was the easy thing to do, but because it was the right thing to do!

Though she may not know what it is to be black or poor or gay, Hillary Clinton has withstood the full fury of conservative attacks and can sympathize with others who sadly come to expect those attacks to be an immutable fact of life. She has endured the vitriol and hate coming from the other side. She sees how privilege and abuse of power can adversely affect the lives of so many, like young black men, who grow up fearing law enforcement. And, in turn, she fights for our brave men and women in uniform to make them safer as they do their duty to protect our communities.
She is fighting for the struggling working class to create millions of good paying jobs in her First Hundred Days. Because she realizes that tax breaks for big corporations and bailouts after episodes of reckless behavior on Wall Street do nothing to help the coal miner in Appalachia who struggles to provide for his family, the unemployed welder in Pennsylvania, or the single mother struggling to provide childcare and the bare necessities of life to her children.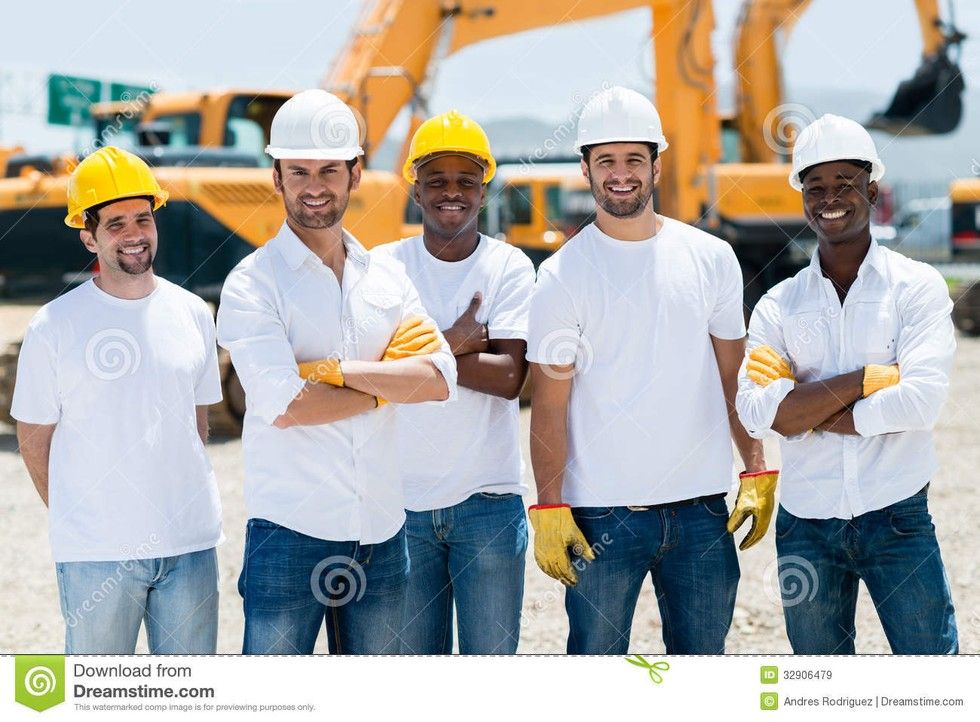 In 1995, HRC made her famous declaration in Beijing, "Women's rights are human rights, and human rights are women's rights," a conviction she would develop in 2010 in the struggle for LGBTQ equality: "Gay rights are human rights, and human rights are gay rights", the secretary of state declared before a diverse assembly of statespeople, some of whom represented countries with onerous and inhuman laws targeting the LGBTQ community.

I love that she talks about sexism and how it affects so many women in the professional working world and that she is unafraid of being written-off for "playing the woman card". She proudly tells the world to "Deal Me In!"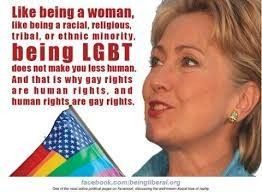 I celebrate Hillary Clinton because every day someone has tried to destroy her and her values and has failed. She has been tested, time and time again, yet she remains the indefatigable champion of the people that society has left behind. She has helped save and improve millions of lives through her extraordinary service and will she will help lead America to new levels of prosperity, growth and social equality when she is elected President of the United States on November 8.

So I'm saying it loud and proud that I am with her!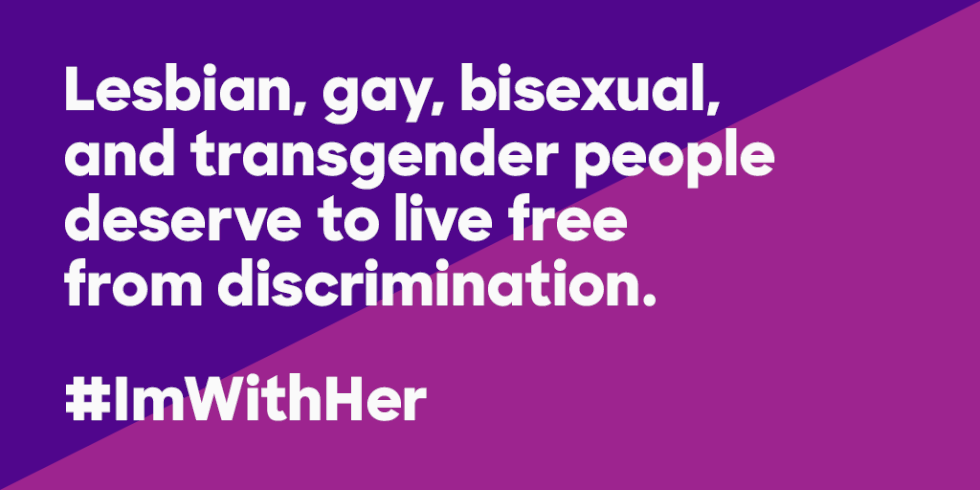 ###

August 5, 2016