I was born in Uganda in 1957 and spent most of my formative childhood in East Africa, before being sent away to school in the UK at the age of nine. My father had a struggle to get me recognized as a UK citizen because I'd been born overseas and it wasn't until I was twelve or so that I had a full UK passport.
I was fortunate to graduate with Distinction in Pharmacology and an Honours degree in Medicine in 1980 and to create a successful career in General Practice in the UK for the next 32 years. In 2000 I married the love of my life Judy, an American citizen and at the time we had no plans to live in the United States.
In 2007, though, I fell in love with the landscapes of the American West and we made a decision to emigrate as soon as we could.
But it would take five years of planning before we could do so. I had to submit a bewildering array of documents to the US Embassy and to be interviewed there as well as undergoing a medical exam.
We arrived in New York Harbor in the early hours of Sunday, June 17, 2012, aboard the Queen Mary. I felt a huge wave of excitement to see the Statue of Liberty gleaming in the morning light.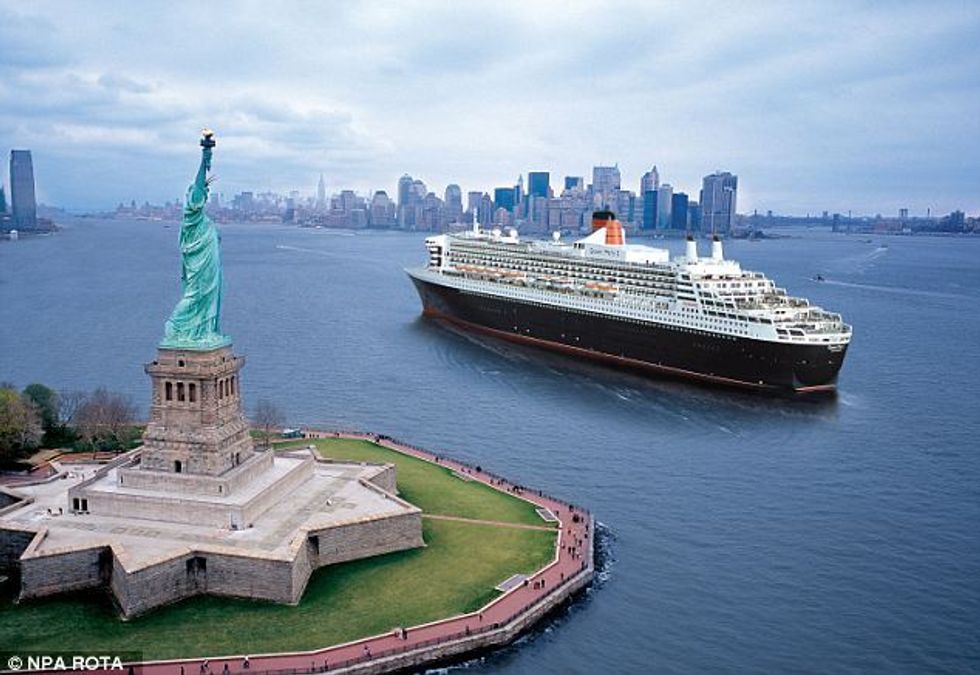 Coming to the US was one the most significant events in my life. I imagined the thousands of immigrants arriving at Ellis Island so long ago and how the US had for so long welcomed them to its shores, creating a nation celebrating diversity and offering sanctuary.

My Green Card arrived within a week and, soon afterwards, my Social Security Number, and I began to feel at home.
Just over three years later, I was eligible to apply for US citizenship. This required more vetting, including biometrics, significant application and legal fees, and an oral test, covering the United States Constitution, US geography and history.
I was granted full citizenship in November 2015.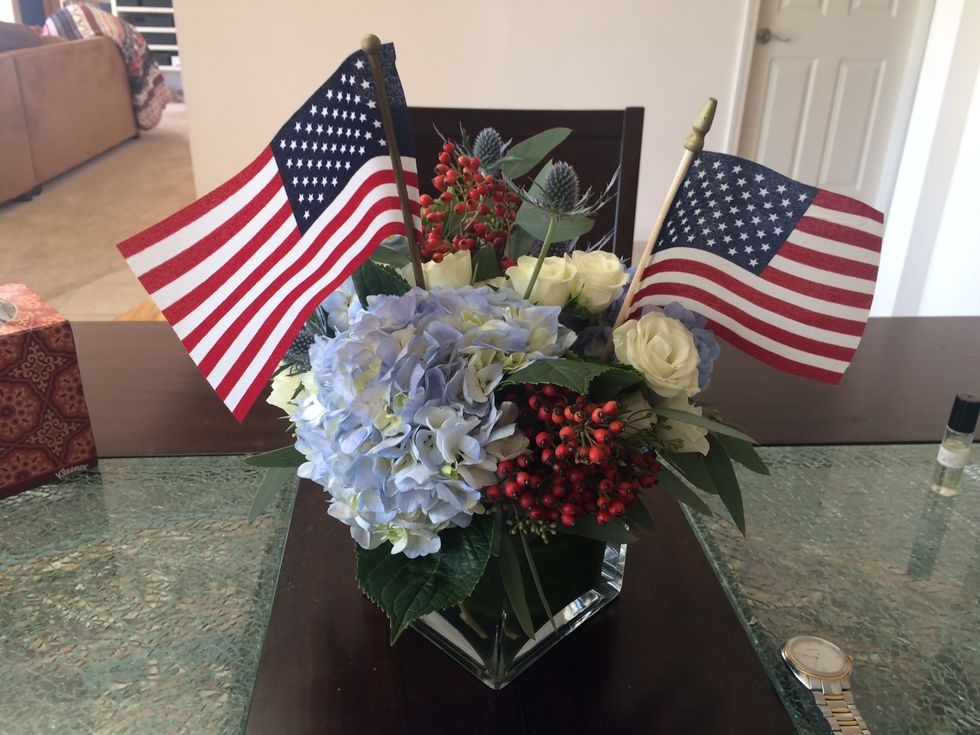 There was much celebrating on November 4, 2015 when Nicholas Down became an American citizen.
Leaving the courtroom having taken the Pledge of Allegiance, I immediately registered as a Democrat with the League of Women Voters.
Now, I am proud to be able to cast my first vote in November for Hillary Clinton. This is a critical election.
On the one hand, voters are offered a candidate who is probably a racist and definitely of unsound mind, and whose Presidency would take the world to a dangerous place. His claims that he would make America safe again and great again are absurd and he is surrounded by advisors who are right wing fascists. He states that he alone can fix America's problems, which is pure demagoguery. His devotees are blinded by anger and rage at a machine they only dimly understand and they are fed news by an organization that is at best economical with the truth.
On the other, voters are offered for the first time a women candidate and a path to a future of compassion, diversity and sanity. Building on the foundation created by a successful Obama presidency, the electorate will be gifted greater health care opportunities and a dynamic economy that will enrich not just the world but the people of America. It is absolutely the right time for America to have a female president.
So I will cast my vote as a new US citizen in November, confident that this is the greatest democracy on the planet, confident that a Hillary Clinton presidency will be a step towards a greater future and confident that the world will be a safer place.

###
September 2016