When Vice President Mike Pence pulled up to the Höfði House in Reykjavík this Wednesday to meet the country's president, he was greeted by a row of Pride flags, thanks to the Advania technology company which is located just across the street.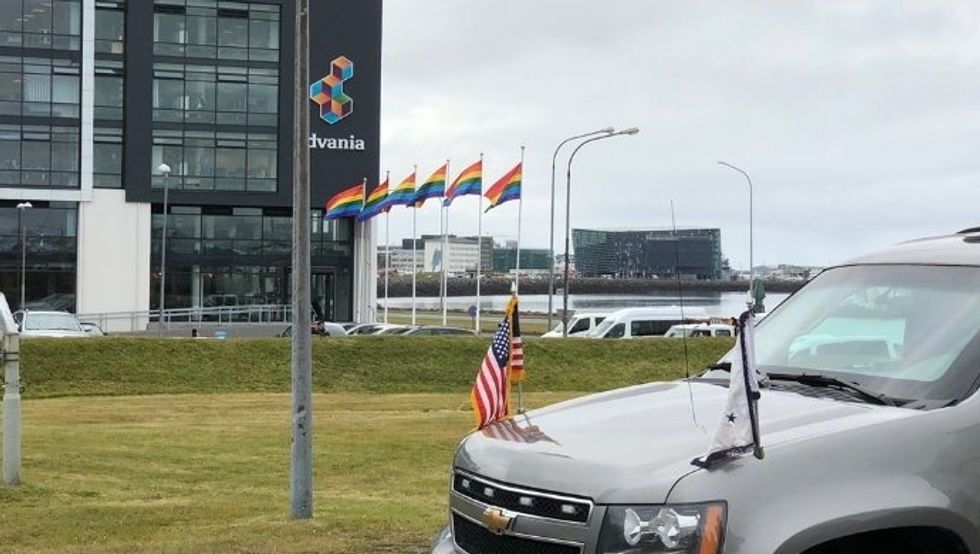 Greeting Pence in Iceland
"We just felt the need to celebrate diversity today and wanted to show that by flying the flags," Ægir Már Þórisson, the company's director, told the Monitor.
The nearby headquarters for the Efling trade union also reportedly switched out the flags on its masts in anticipation of Pence's visit.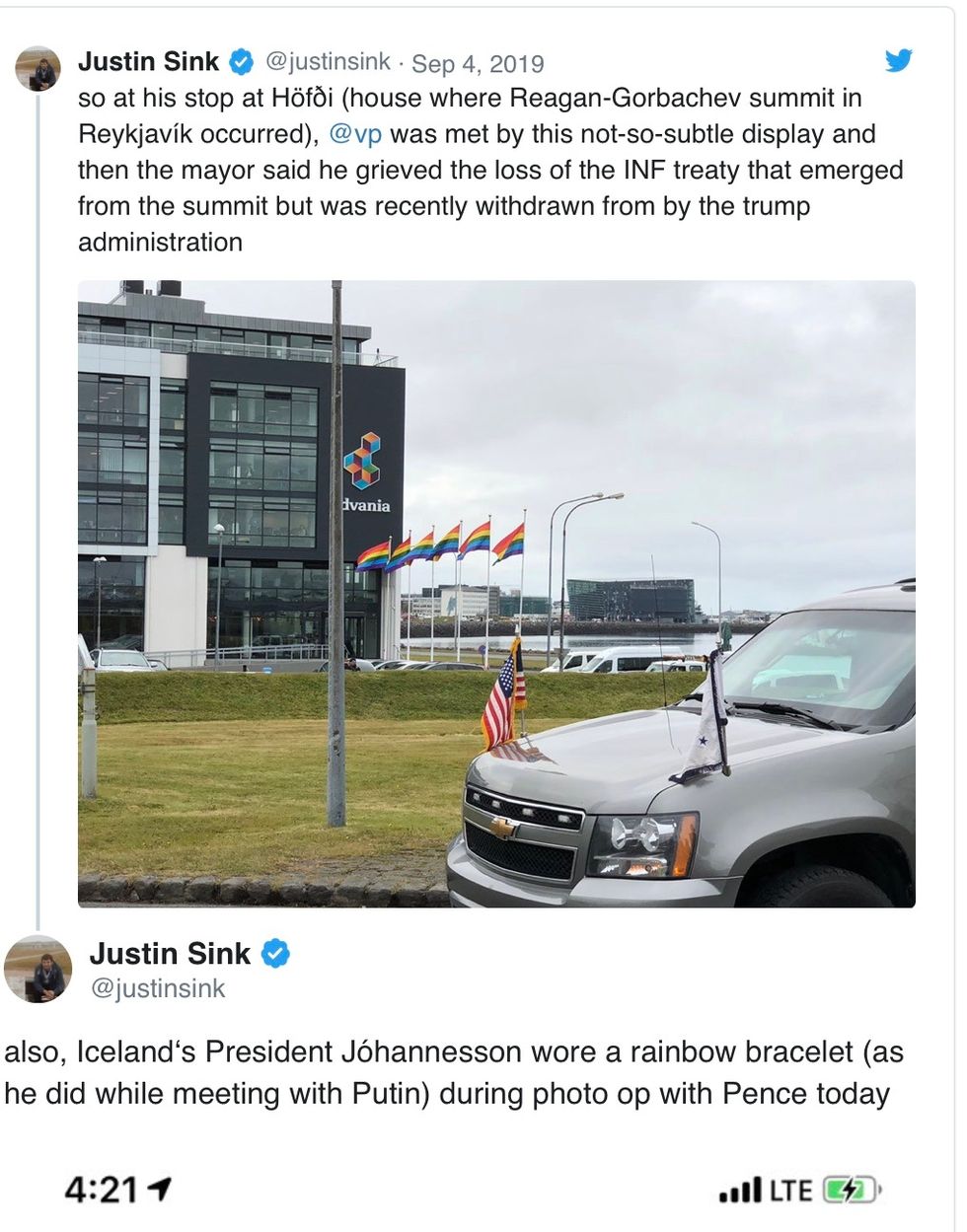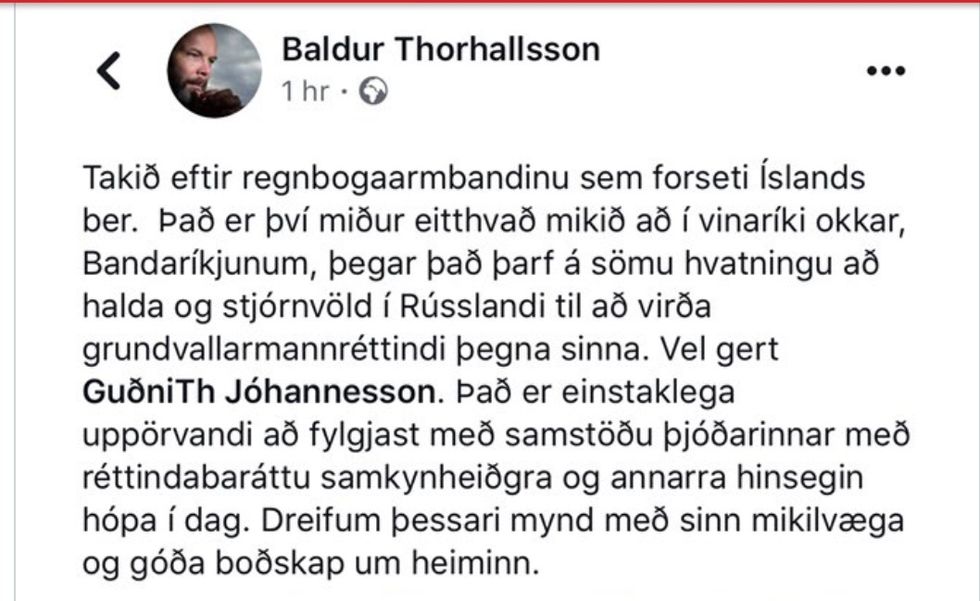 According to Bloomberg reporter Justin Sink, even Iceland's president Guðni Jóhannesson threw some Prideful hints towards Pence, wearing a rainbow bracelet while shaking Pence's hand.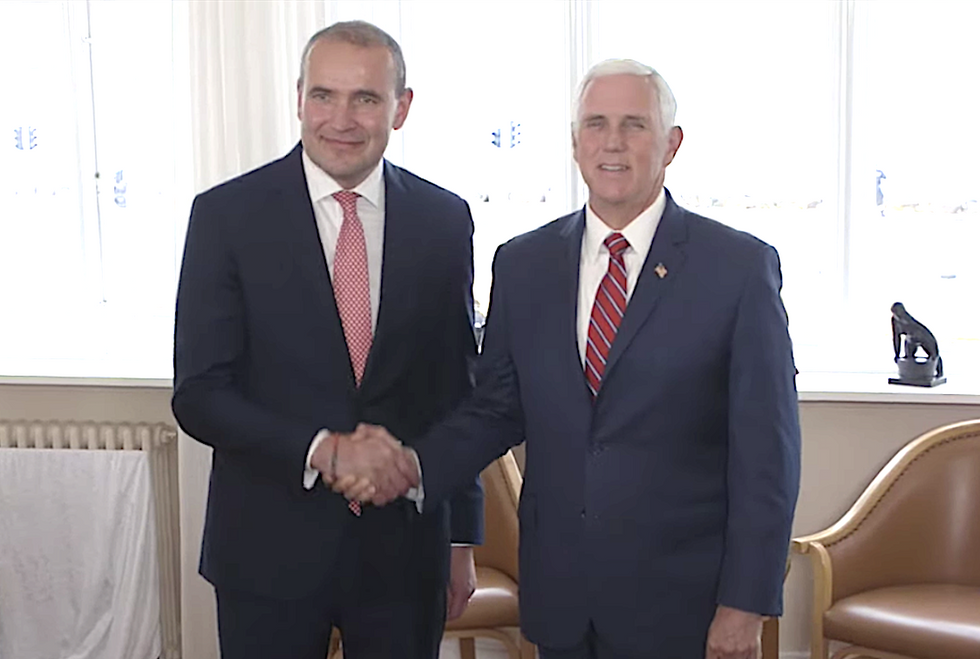 Iceland's president greeted Mike Pence while wearing a LGBT Pride bracelet
His wife, Iceland's first lady Eliza Reid, was also reportedly wearing a bracelet when she greeted Pence.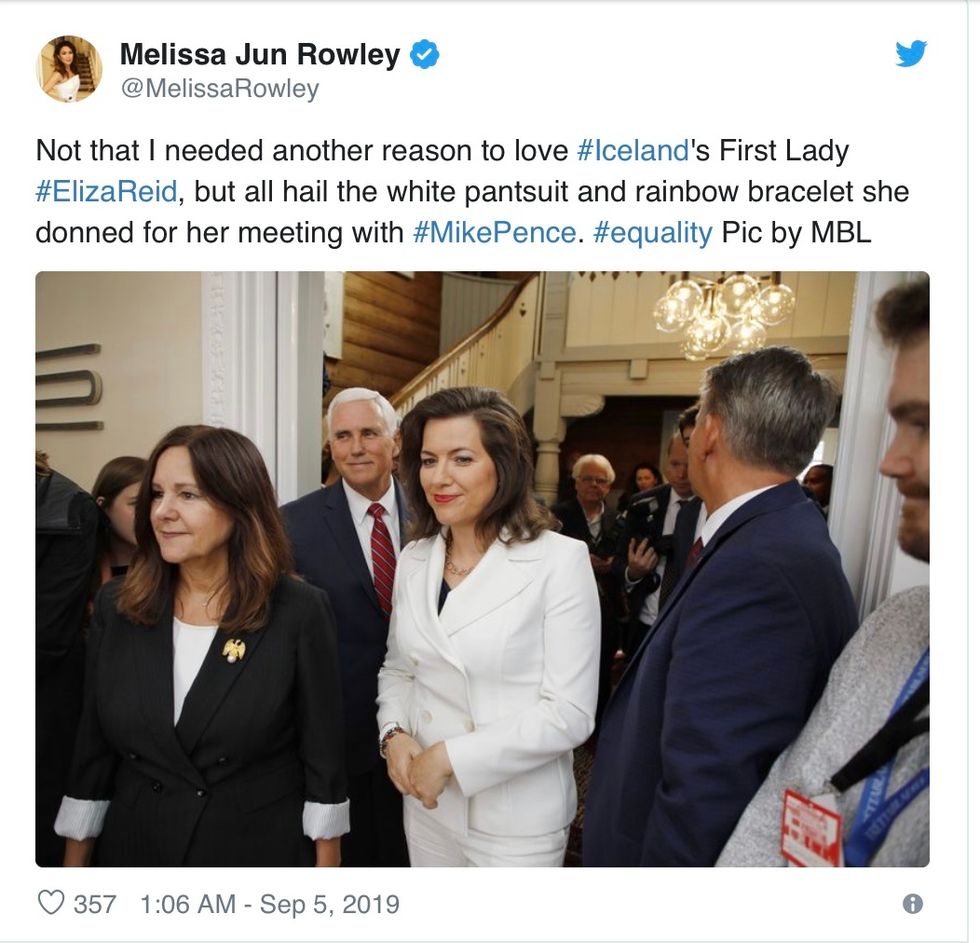 As HuffPost points out, Jóhannesson wears the bracelet often, so it's not known if he intended it as a specific statement to Pence.
Sky Palma, Dead State, September 5, 2019
###
September 6, 2019
Voices4America Post Script. Share how Pence's antediluvian attitudes toward LGBTQ - not to mention women - are mocked worldwide.
Above is a description of how Pence was greeted in Iceland.
This is how he was greeted in Ireland... well, besides no one greeting him in Ireland.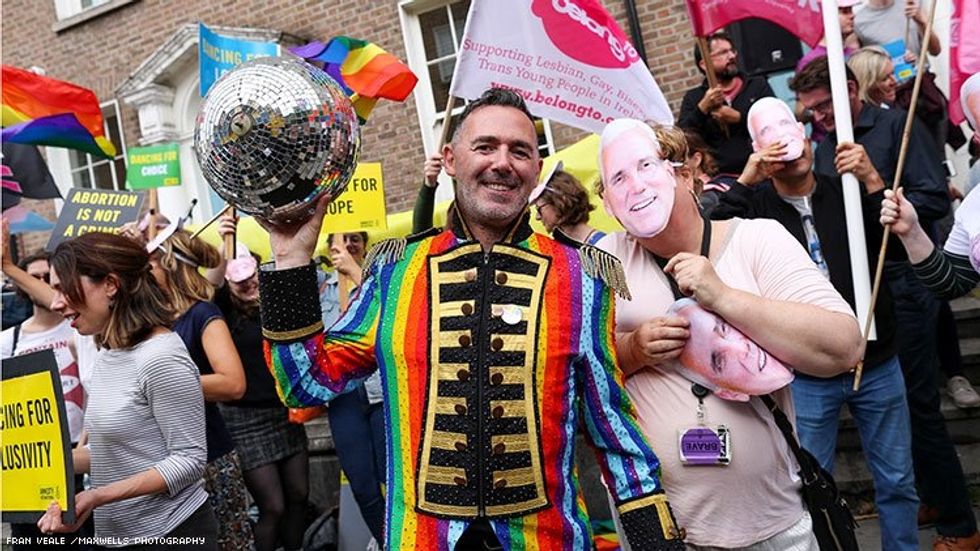 Pence Greeted with Gay Disco Protest in Ireland.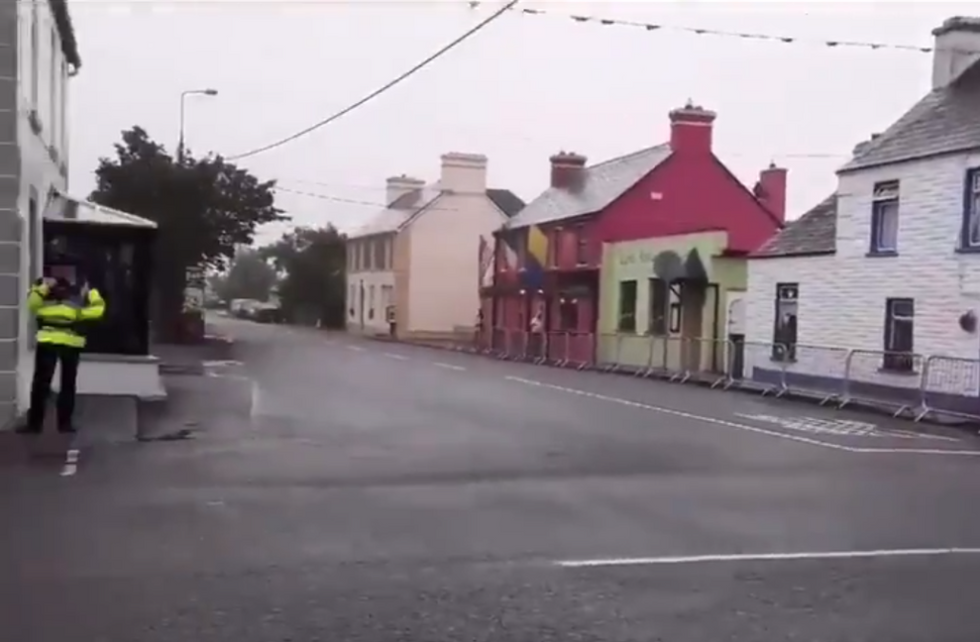 Absolutely nobody turned up to support Mike Pence in Ireland.
#TrumpPence1520 #EmbarrassingAmericaAgain