Cassidy Graham is the latest version of Trumpcare, a GOP determination to end the gains of the Affordable Care Act. Here is what we know: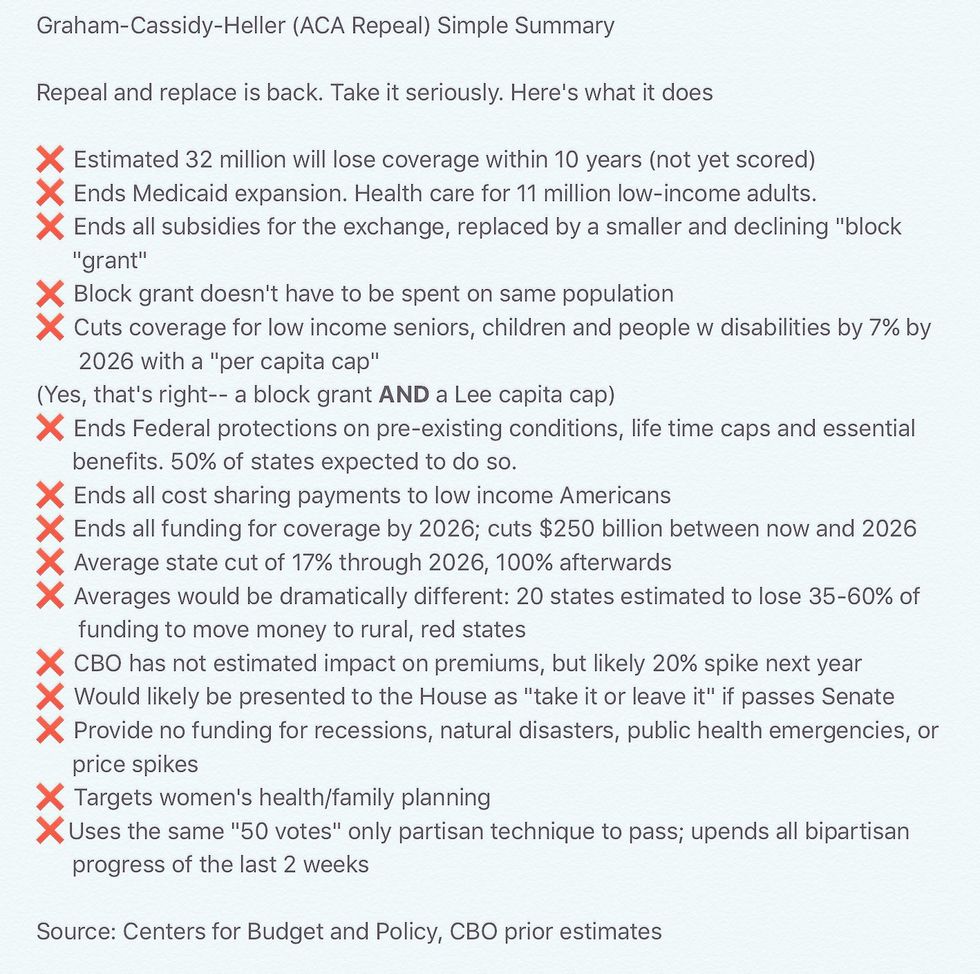 Many informed folks have weighed in.
1. From @KamalaHarris
The Graham-Cassidy bill would be disastrous for Americans. Memorize this number and call to save our health care: (202) 224–3121.

2. FRom @ChrisMurphyCT

3. From @SenBobCasey
4 A letter from 10 Governors to McConnell.
Notables: Walker (I-Alaska), Brian Sandoval (R-Nevada), Kasich (R-Ohio).
5. Jimmy Kimmel says that Senator Cassidy lied right to his face. NO, Cassidy-Graham doesn't pass the "Jimmy Kimmel" test.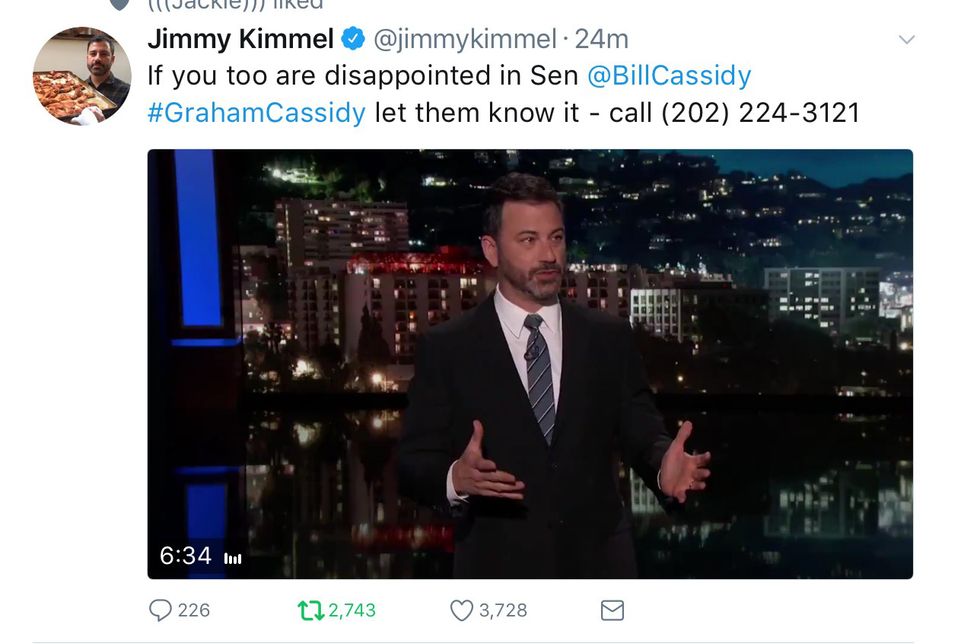 6. From Dan Diamond of Politico.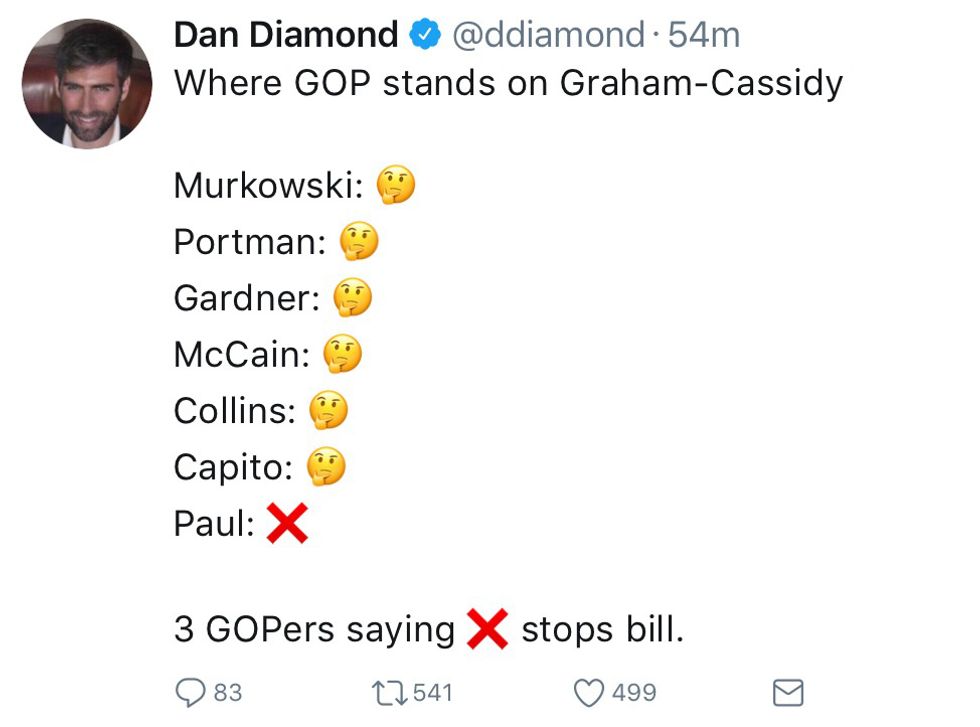 6. And last, Ian Illhiser, Of ThinkProgress, makes clear what you can do.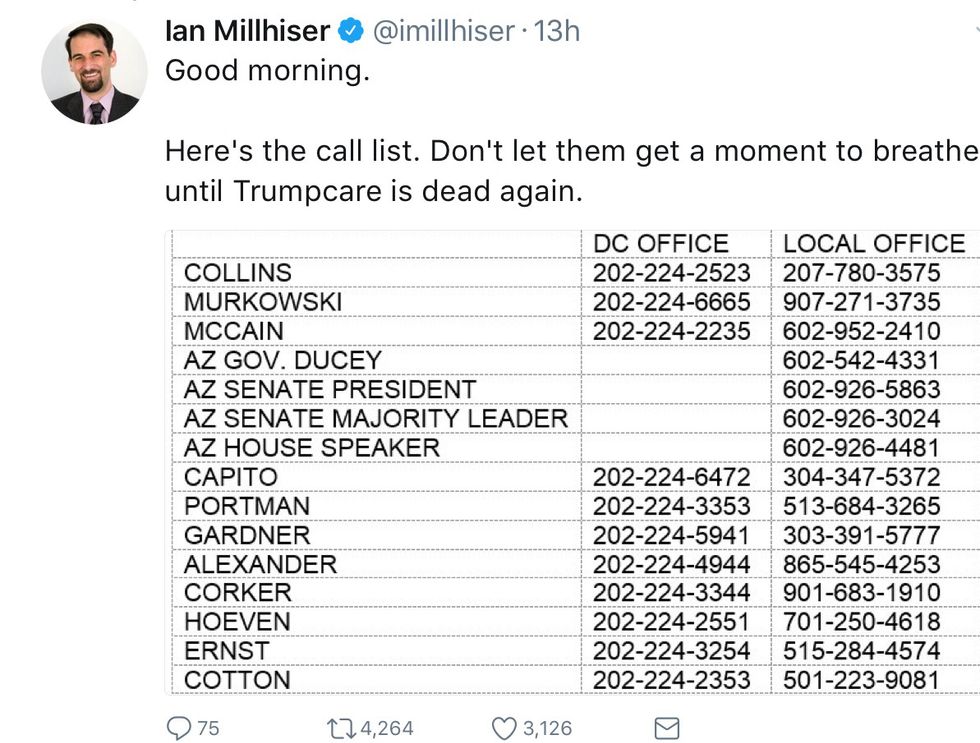 ###
September 20, 2017
Addendum. Since I am unable to post on groups on Facebook until September 26 (presumably because I posted a New Times opinion piece about FB and Russian collusion), I beg you. Please share this on your page and to your groups. Lives will depend on our stopping the current version of Trumpcare, akaCassidy Graham.