A sample of Kevin McCarthy's recent lies -
Right after he led the ouster of Liz Cheney for refusing to support Trump's election lies, McCarthy said no one 'is questioning the legitimacy of the presidential election.' (May 12, 2021).
When during his Fox announcement that he was going to support Cheney's ouster, McCarthy insisted that the GOP is 'A Big Tent.' (May 11, 2021)
In his interview on Fox with Chris Wallace, McCarthy defended Trump and his role in the Capitol Insurrection, contradicting his initial claims of what unfolded on January 6. Previously, he had told other lawmakers that he had a heated call with Trump, asking him to call off the riot. On Fox, with Wallace, McCarthy said Trump was unaware that the Capitol siege was happening.(April 25, 2021)
The GOP silence on and support of Trump's false election claims and the GOP House Leader's strategy to get rid of dissent recalls the McCarthyism of the '50s.
By the way, this was my favorite tweet on Wednesday.
I guess we will have to have two definitions for "McCarthyism" in the dictionary of American politics. But luckily… https://t.co/Mmm2AfkyXU

— Dan Rather (@Dan Rather)1620878365.0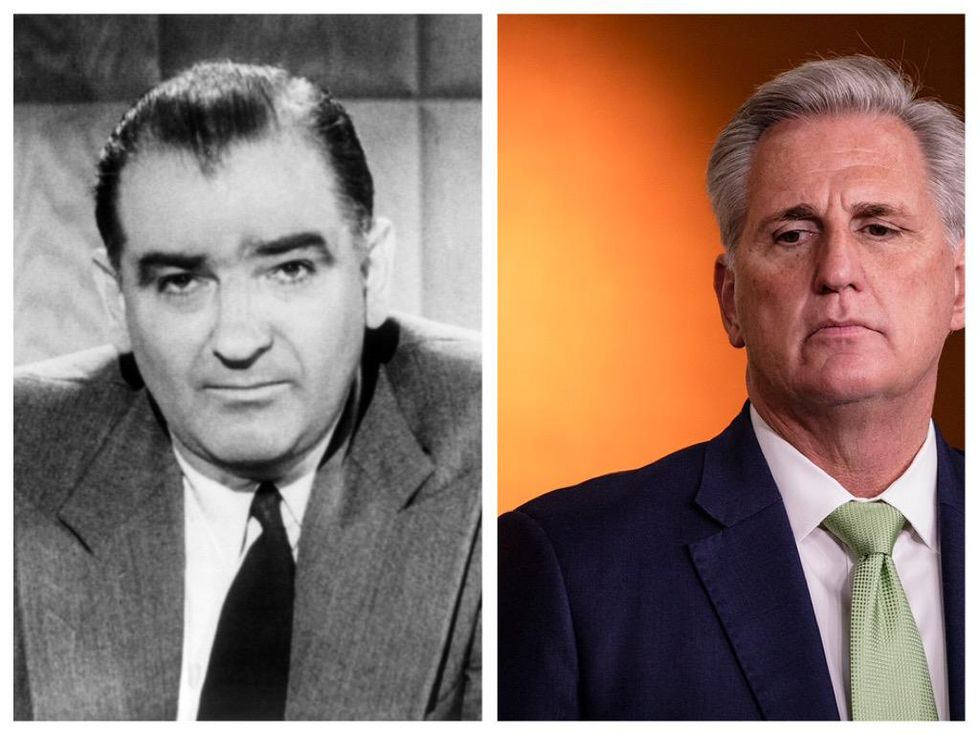 The McCathys. What's in a name?
###
My 14, 2021
Voices4America Post Script. One more thing. McCarthy kept complaining he hadn't been invited to the White House. Then he went.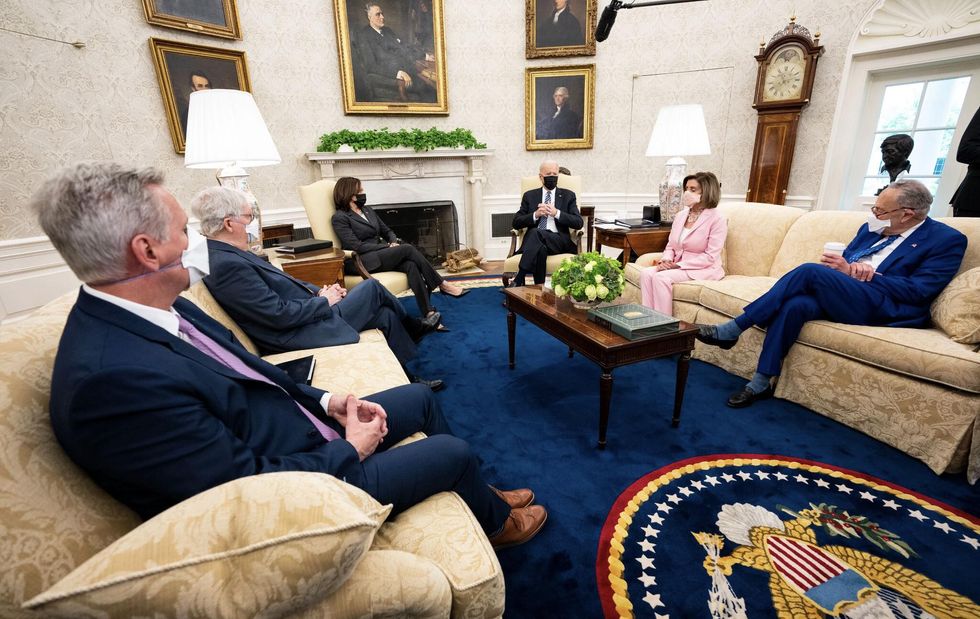 The President and Vice President with Speaker Pelosi, Senate Majority Leader Schumer, Senate Minority Leader McConnell and yes, Minority Leader McCarthy.
McCarthy sent these words out right after meeting with President Biden::
I just met with Corrupt Joe Biden and he's STILL planning to push his radical Socialist agenda onto the American people.
McCarthy makes you sick. #.TrumpPuppe