Teen climate activist Greta Thunberg is responding to Treasury Secretary Steve Mnuchin after he dismissed Thunberg's calls for countries around the world to divest from fossil fuels, suggesting the teen should study college economics before making such requests.
"My gap year ends in August, but it doesn't take a college degree in economics to realize that our remaining 1,5° carbon budget and ongoing fossil fuel subsidies and investments don't add up," Thunberg tweeted in response.
"So either you tell us how to achieve this mitigation or explain to future generations and those already affected by the climate emergency why we should abandon our climate commitments," she added.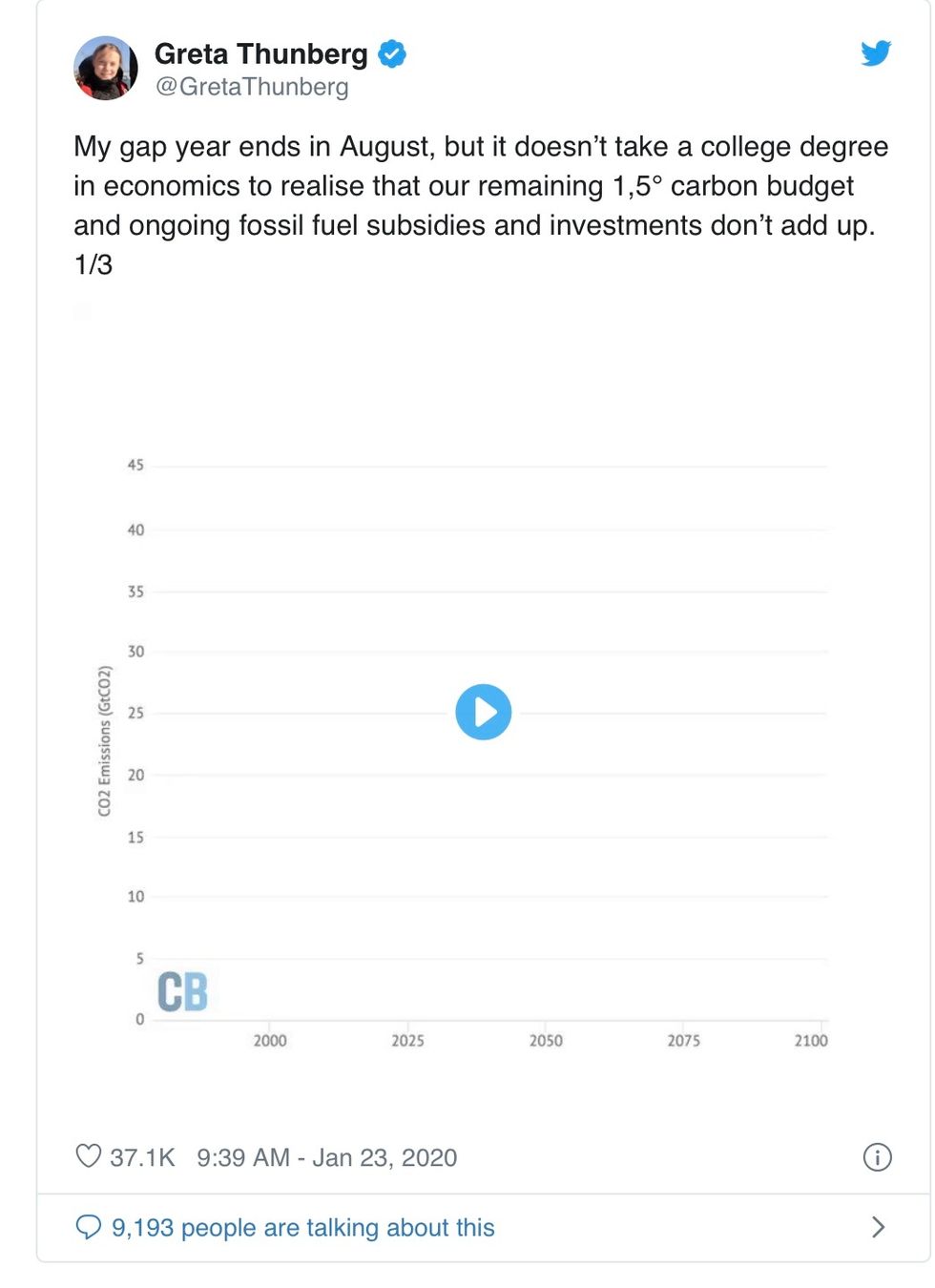 Mnuchin criticized Thunberg's credentials at the World Economic Forum in Davos Thursday.
"Is she the chief economist? Who is she, I'm confused," Mnuchin said during a press conference, The Guardian reported.
Mnuchin said his remark was a joke, but continued to push back on the teen activist's credentials to speak on issues related to climate change and fossil fuel investments.
"After she goes and studies economics in college she can come back and explain that to us," Mnuchin said.
He also argued divestment would significantly hurt the economy and jobs.
Thunberg and several other young climate activists called on world leaders to stop all investments in fossil fuel exploration and extraction.
This comes as an intensifying climate crisis is on top of the agenda at the World Economic Forum in Davos.

The Hill, January 23, 2020
###
January 23, 2020
Voices4America Post Script. Trump and his Trumpers- bullies, belittlers. Then they met Greta. She is our present and our future. #Climate
AOC weighed in too.