President Elect Joe Biden leads the popular vote in GA this morning by 10,196 votes in Georgia. Joe will eventually win Georgia and its 16 electoral votes.
The Biden Harris eventual massive electoral win will be 306 electoral votes, and 75 million landscape territory popular votes.

Joe is #PresidentElect and Kamala is #VPElect. But there remains open business connected to the election too.
The 2 Georgia Senatorial races remain unsettled.

Runoffs happen on January 5, 2021, or, as I call it, #StaceyAbramsAppreciationDay...in honor of the woman who registered voters and brought out the voters and turned #GABlue.
Democrat Jon Ossoff vs. GOP incumbent David Perdue...he who mocked Kamala's name at a Trump Rally.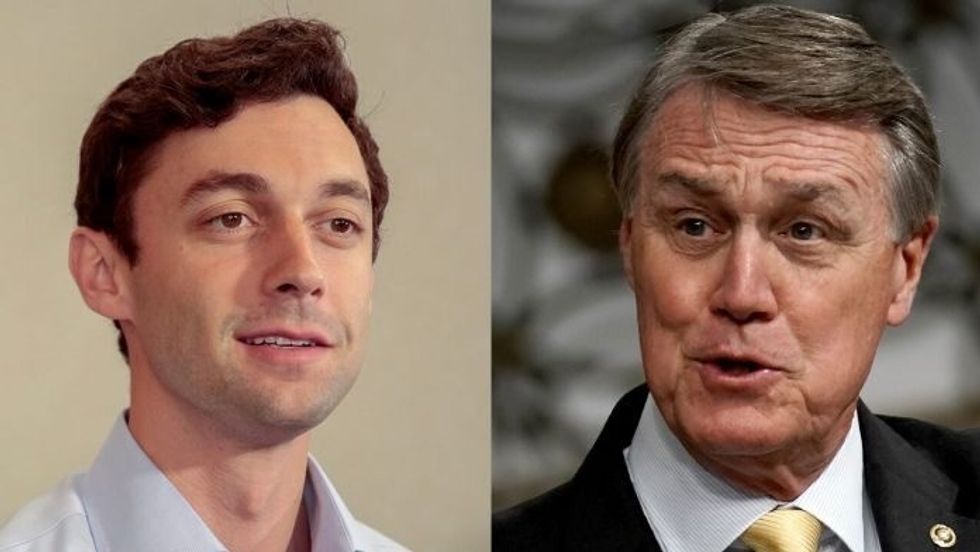 Left to right. Jon Ossoff. David Perdue.
Democrat Reverend Raphael Warnock, the minister of Ebenezer Baptist Church in Atlanta, Martin Luther King's church vs. Kelly Loeffler, appointed to the Senate, the same woman who insider-traded stocks based on Covid-19 information Trump lackeys provided to her, while she lied to her constituents about the virus.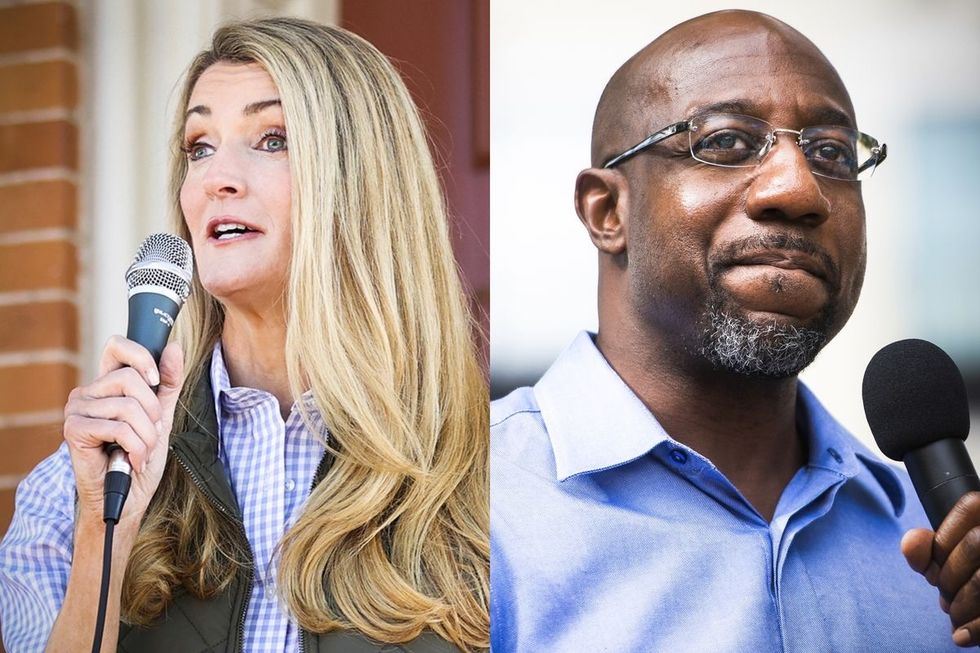 Left to right. Kelly Warnock. Rev. Raphael Warnock.
What can you do to help win these 2 Senatorial seats?

Donate.

Volunteer. In Person, or digitally.
If you live in GA, or have family or friends there, remember Registration ends on Dec. 7. 17 years olds in GA who will turn of age by then can Register to Vote.
January 5, 2021, #Day of reckoning returns to GA. #FinishTheWin
January 5,2021. When GA elects 2 Democratic Senators and makes #BlueSenate. This will enable Joe Biden to govern and legislate and confirm appointees.
Pass this on. We win this with your help.

November 8, 2020
###