@BarackObama
Proud to endorse an outstanding group of Virginia Democrats in Tuesday's election—candidates who'll not only advance the causes of equality, justice, and decency, but help ensure that the next decade of voting maps are drawn fairly. That's good policy—and good for our politics.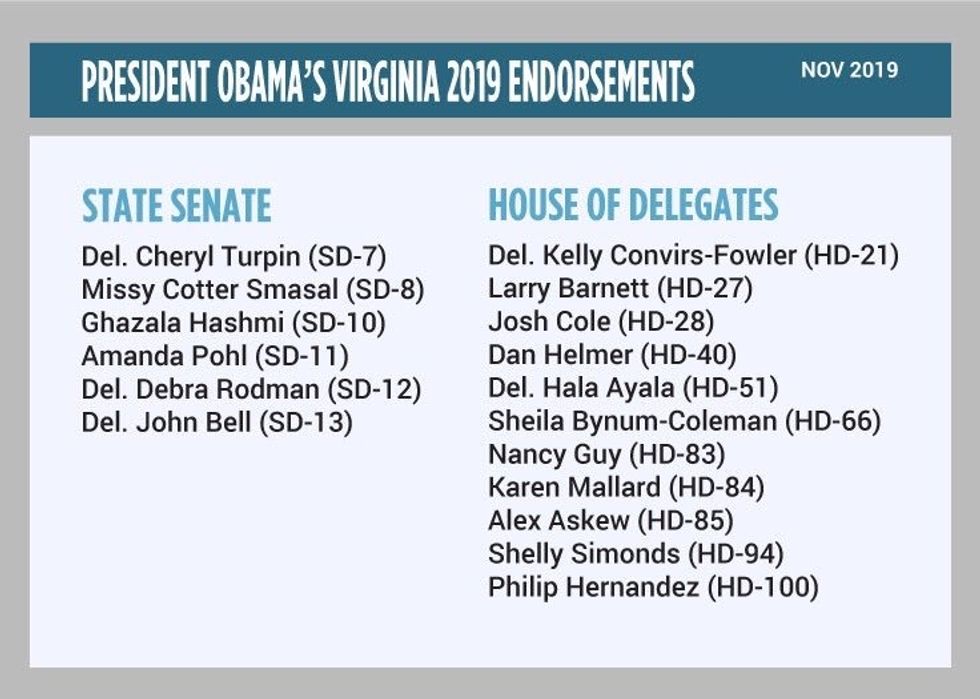 Share this to get out the vote in Virginia.
#BlueWaveVA2019
Also @AndyBeshearKY for Governor of KY.
###
November 4, 2019