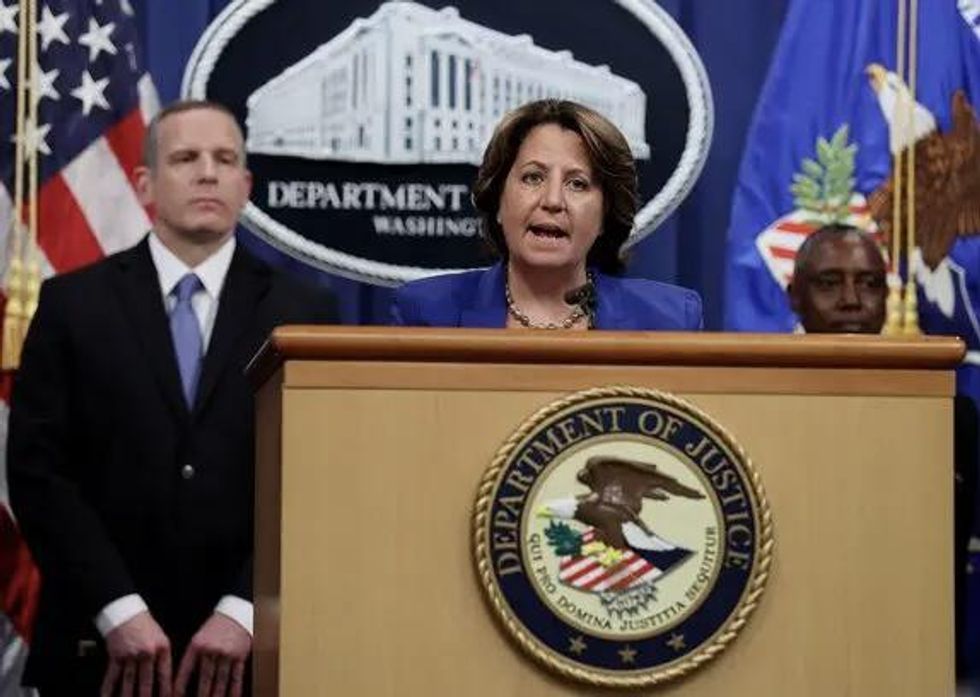 Deputy Attorney General Lisa Monaco, center, described how the feds hacked the hackers.Credit...Jonathan Ernst/Agence France-Presse, via Pool
The Justice Department said yesterday that it had traced and seizedmuch of the ransom that a major U.S. pipeline operator paid to a Russian hacking collective last month. The ransomware attack shut down the Colonial Pipeline for about a week, prompting fuel shortages and price spikes, until the company paid hackers more than $4 million worth of Bitcoin. But federal officials said that a new F.B.I. task force had recaptured most of the Bitcoins by, in essence, hacking the hackers.
Bitcoin transactions are anonymous but not untraceable. The hackers moved the ransom through dozens of anonymous accounts, which can be tracked on the blockchain, the public ledger of all Bitcoin transactions. Eventually, the funds landed in an account that a federal judge allowed the F.B.I. to break into. According to court documents, the feds got the account's "private key," a crucial password that gives the owner complete control over the funds inside.
Tom Robinson of the blockchain analytics company Elliptic, who has been tracking the ransom payments, wrote in a blog post that the account the feds took over appeared to hold the 85 percent share of the ransom that went to the client of DarkSide, the Russian "ransomware as a service" hacking group whose software was behind the attack. The remaining 15 percent was funneled through accounts presumably controlled by DarkSide developers.
In a way, this could be good for cryptocurrency. A major criticism of crypto is that its anonymity and ease of use make it suitable for crime, like the ransomware attacks that, by some measures, strike every eight minutes. The Justice Department didn't divulge how it had seized the bulk of the Colonial ransom, but its success shows that it can comb the blockchain and crack into at least some accounts. That's good for the traceability of cryptocurrency used for crime — but also goes against the decentralized, privacy-focused, anti-establishment benefits that some see as crypto's greatest assets.
New York Times DealBook, newsletter, June 8, 2021.
Voices4America Post Script. Hearing that the Justice Department recovered a serious amount of the ransom paid the Russian hackers who shutdown the Colonial Pipeline recently brought joy to my 💙. I assume you felt that too. I trust you enjoyed the summary of how the DOJ got back much of the crypto payment. Share it! #Hooray4DOJ