A Biden campaign event was cancelled in Texas on Friday after reportedly coming under threat from armed Trump supporters, days after the president's eldest son called on his father's supporters to "get out there, have some fun".
Don Jr posted a video earlier this week ahead of Democratic VP candidate, Kamala Harris, holding an event in Texas and urged his father's supporters to show up.
He said: "It'd be great if you guys would all get together, head down to McAllen and give Kamala Harris a nice Trump Train welcome."
"Get out there, have some fun, enjoy it," Mr Trump continued.
"Don't forget to vote and bring all of your friends. Let's show them how strong Texas still is as Trump country. Get out there, guys."
While Senator Harris's appearance went ahead as planned, local Texas Democrats said they were forced to pull the plug on a gathering scheduled to take place in Pflugerville, a small city about 17 miles north of Austin, due to "security reasons".
Unfortunately, pro-Trump protesters have escalated well beyond safe limits. Sorry to all who looked forward to this fun event," tweeted Sheryl Cole, a Democrat in the Texas House of Representatives.
"This is a first for me," she added.
According to local Democrats, armed Trump supporters had been harassing the Biden campaign bus on the highway and allegedly rammed volunteer vehicles. Videos were posted on social media of the incident.
Rafael Anchía, a member of the Texas House of Representatives, said some of the agitators had been carrying weapons.
"Armed Trump trolls harassing Biden Bus on I-35, ramming volunteer vehicles & blocking traffic for 40 mins," he tweeted.
"At least the Trump hearse is appropriate given the 200K+ Americans who have died due to his incompetence," he added, referencing a vehicle driven by Mr Trump's supporters to antagonise the bus.
The Independent has contacted the Trump campaign for comment, along with the Texas Democrats and state highway patrol.

Gino Spocchia, The Independent, October 31, 2020
###
November 1, 2020
Voices4America Post Script. Don Jr. incited the violence against the Biden volunteers in Texas yesterday! Are you worried about post Election Day violence too? Trump's America, folks. #Vote #EndTrumpRegime. Bring back a nation we want to live in. #VoteBlueToEndTheNightmare #BidenHarris2020

Here is more information on this Trump violence.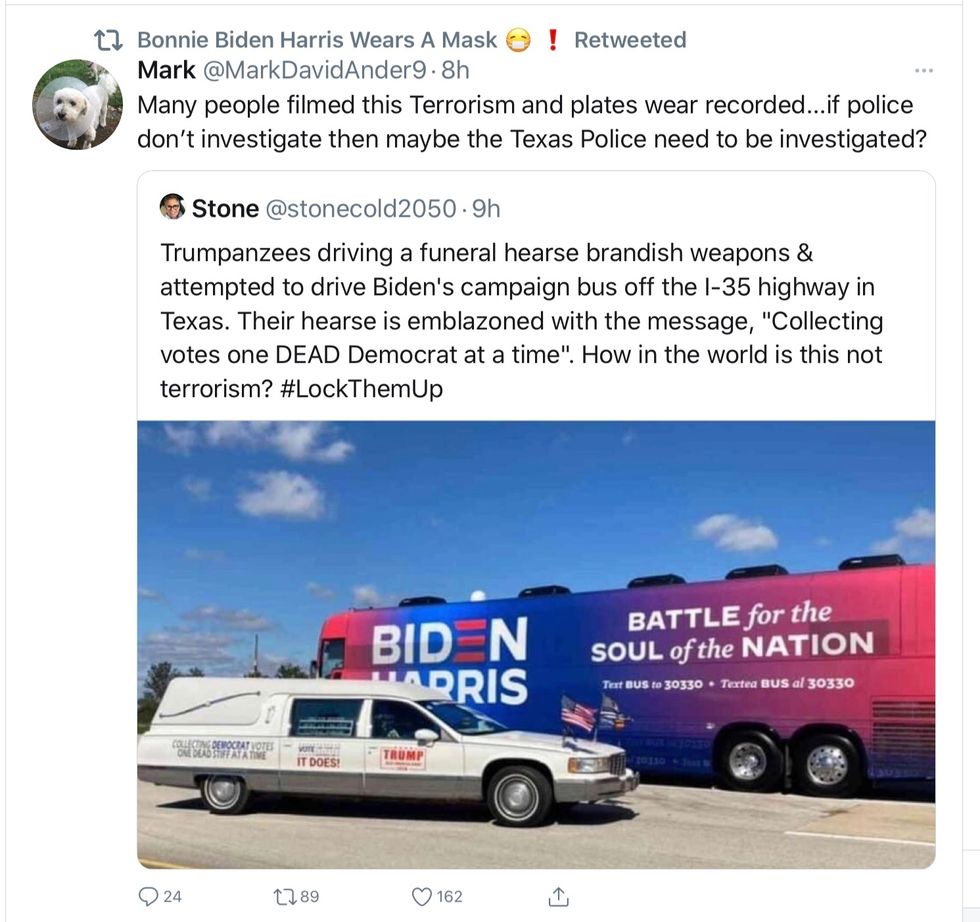 One detailed video account.
The Republican Party of Texas weighed in with an official statement.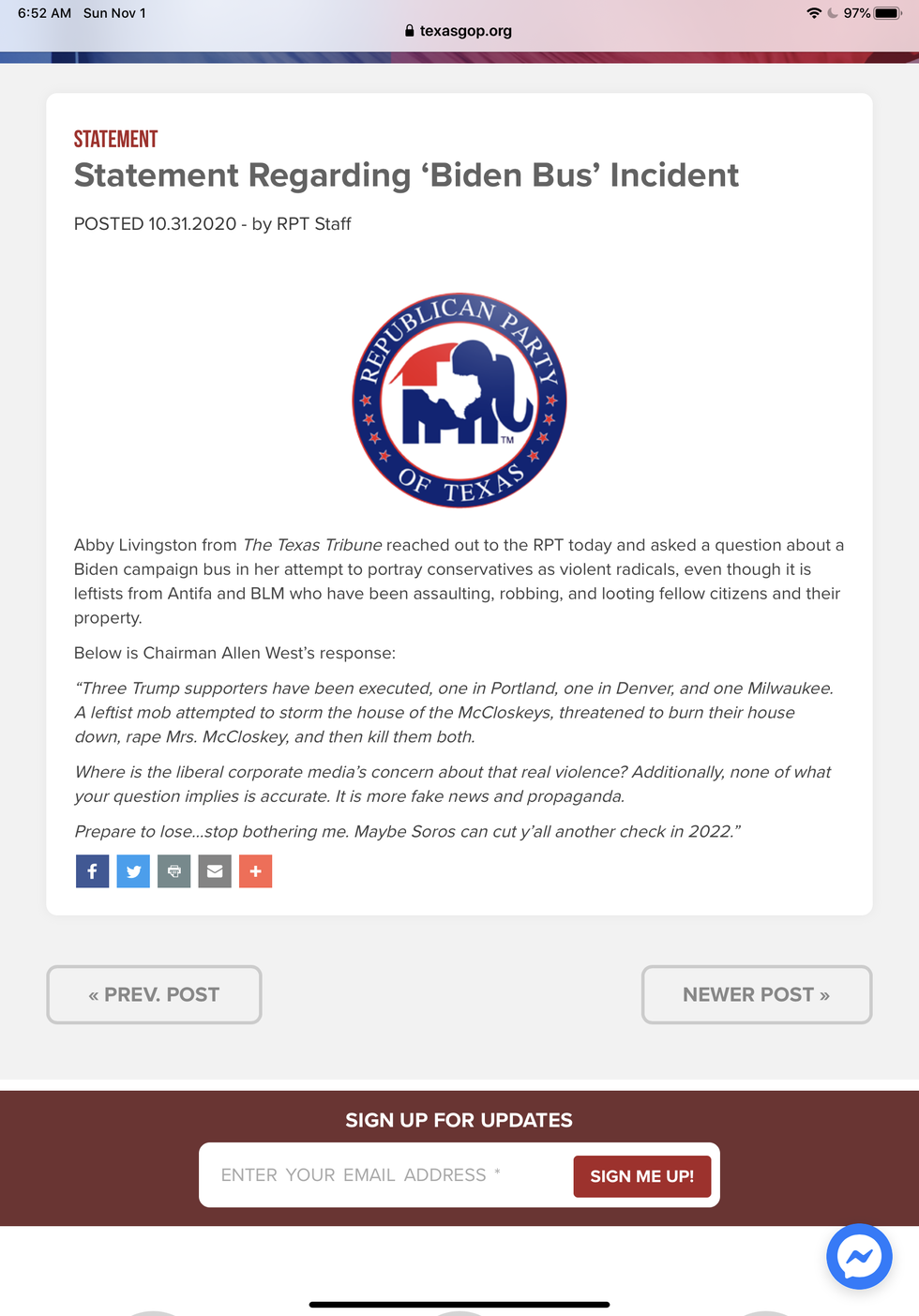 We now know the identity of the truck driver leading this violence. He boasted on Social Media.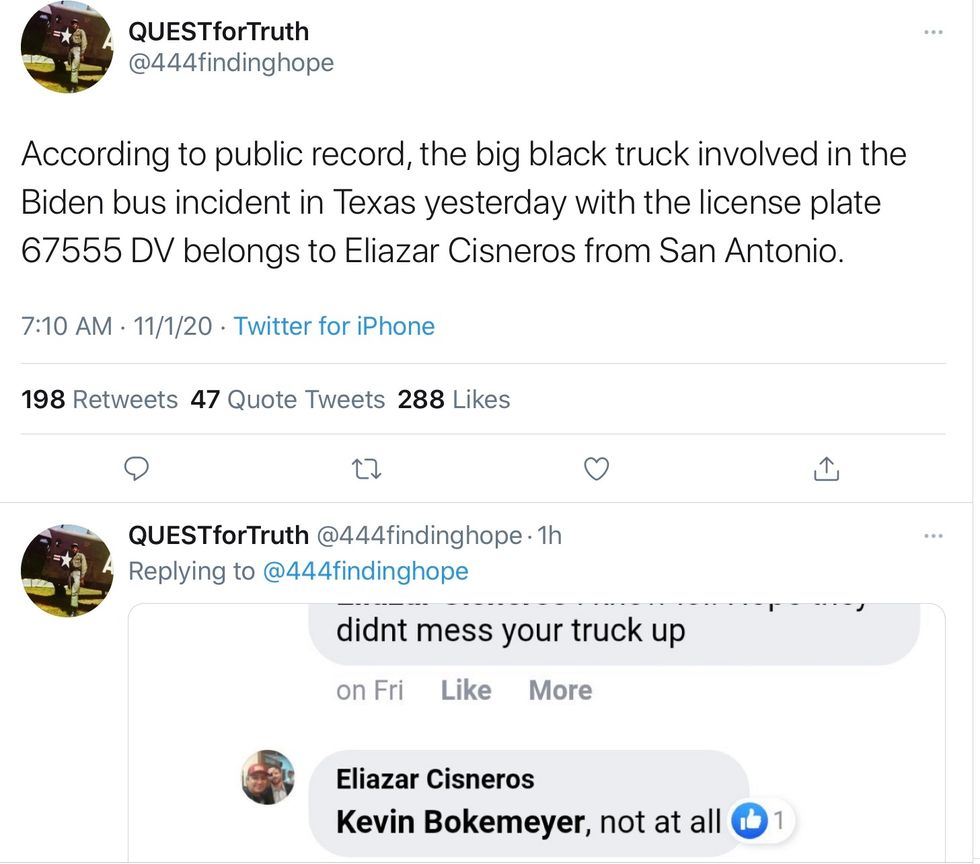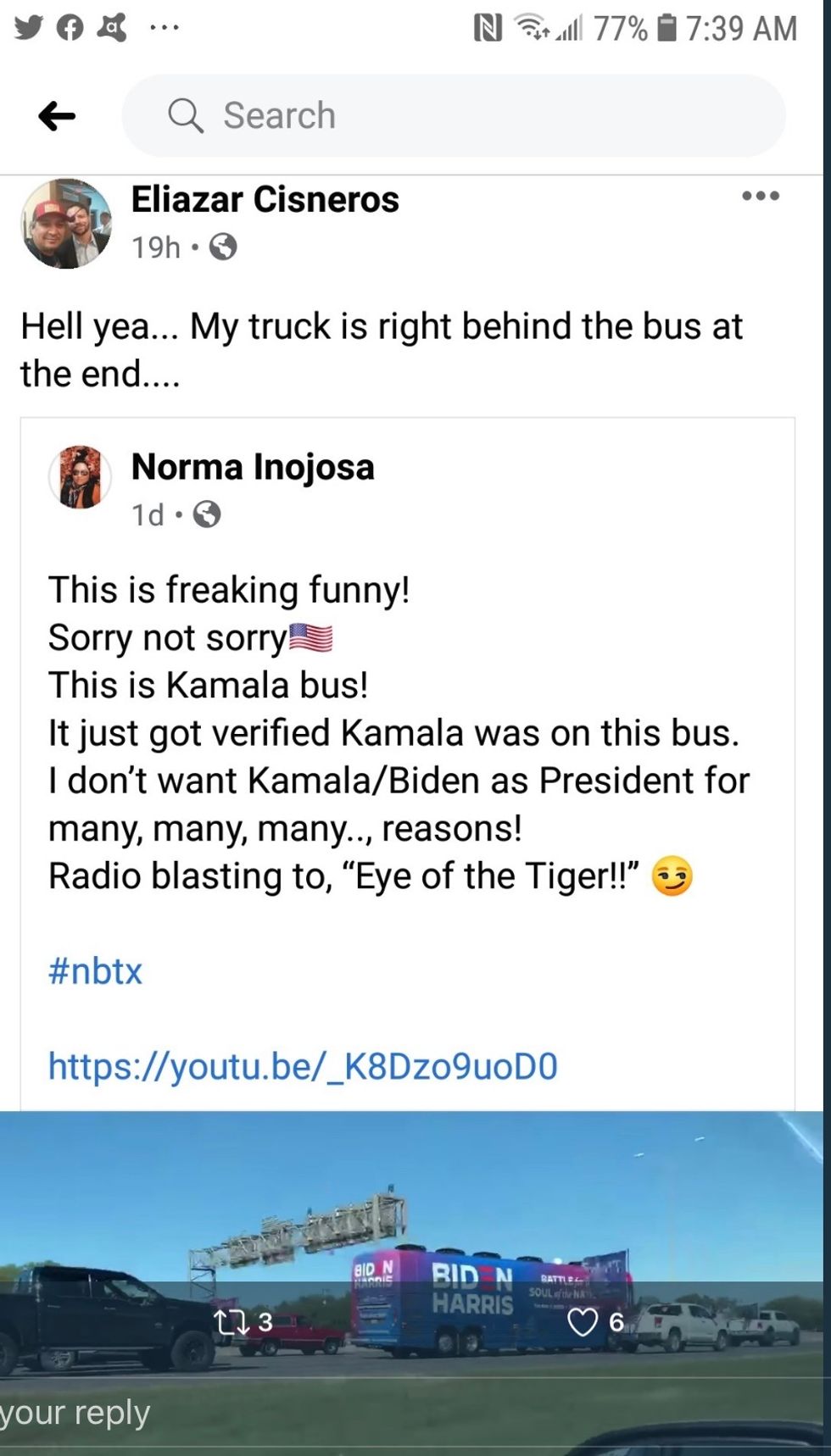 #InciterInChief tweeted out too. #TrumpTerrorism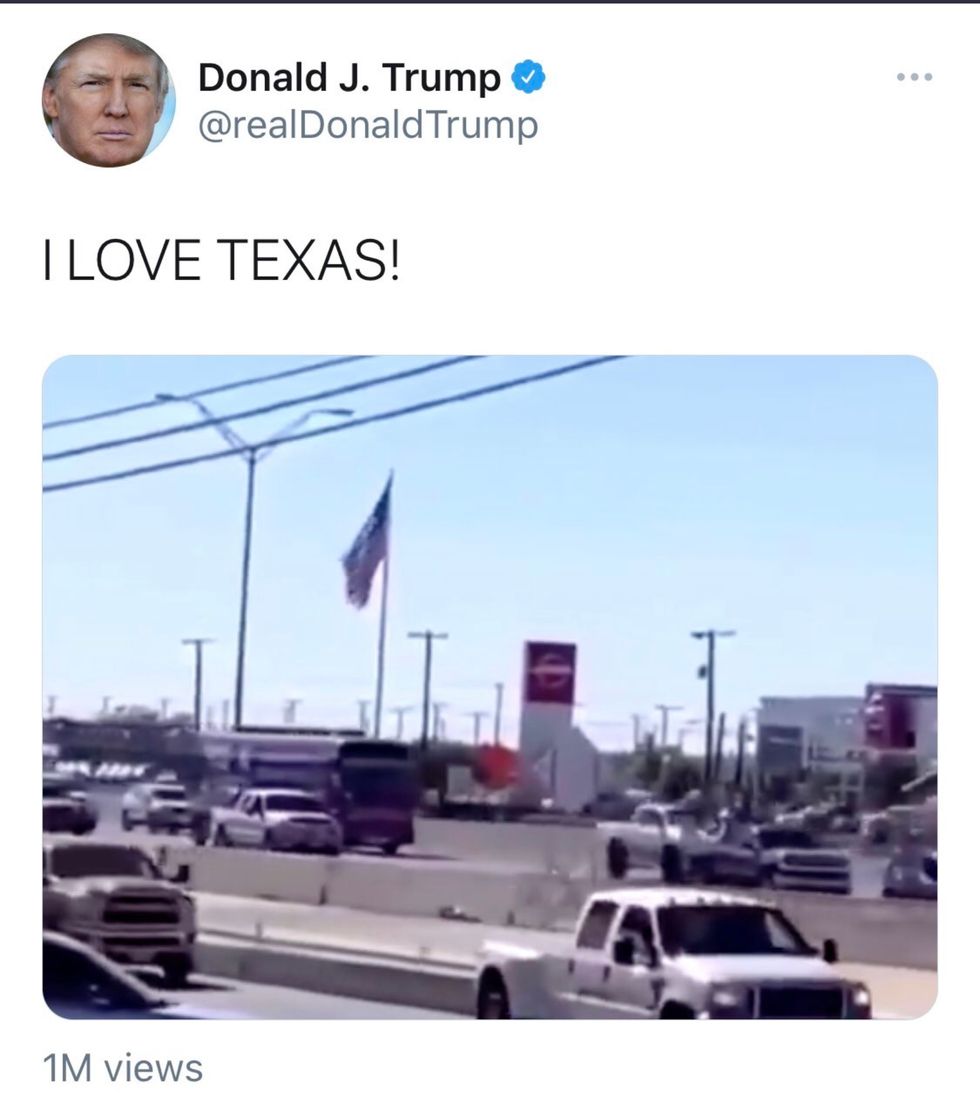 He also addressed it at a rally. #TrumpTerrorism