The Democratic National Committee (DNC) adopted a new rule on Friday aimed at keeping outsider candidates like Bernie Sanders from trying to clinch the Democratic presidential nomination in 2020.
The new rule, adopted by the DNC's Rules and Bylaws Committee, requires all Democratic presidential candidates to be a member of the Democratic Party, Yahoo News reported.
A presidential candidate running for the Democratic nomination must be a member of the party, accept the Democratic nomination and "run and serve" as a member.
Sanders, who has maintained his status as an Independent, fought a tough primary race for the Democratic nomination against eventual Democratic presidential candidate Hillary Clinton in 2016.
A source familiar with the discussions told Yahoo News, however, that the rule wasn't targeted at Sanders.
Randi Weingarten, president of the American Federation of Teachers and DNC member, posted a photo on Twitter Friday of the rules change at the meeting in Providence, R.I.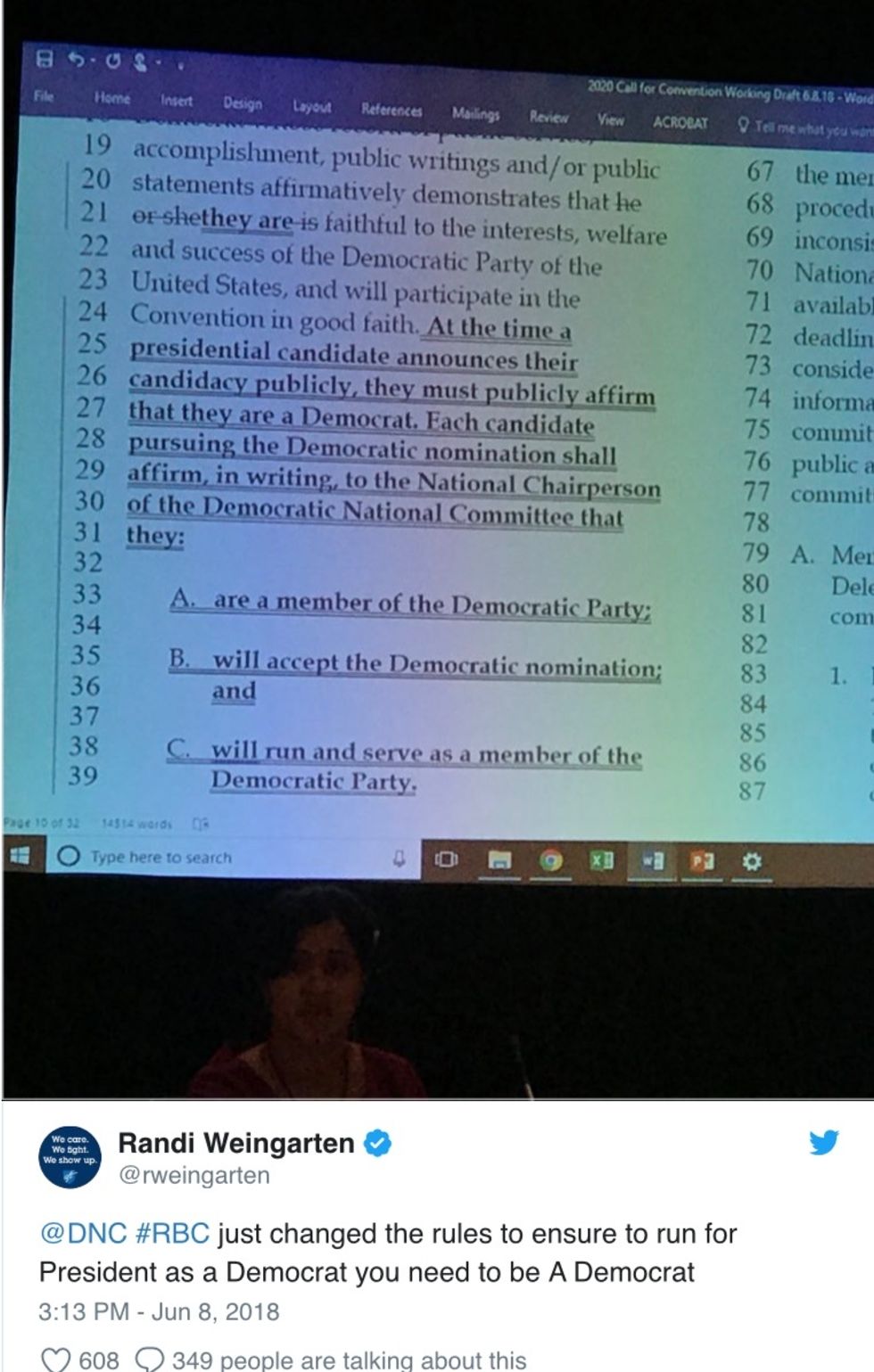 "At the time a presidential candidate announces their candidacy publicly, they must publicly affirm that they are a Democrat," the rule says.
In March, the DNC voted to acknowledge a need to reduce the influence of so-called "superdelegates" in presidential primaries — the unelected delegates who may support any candidate for the party's nomination, regardless of their state's victor.
Yahoo News reported that the committee did finalize a vote on superdelegates and will decide in August.
The Hill. June 8, 2018
###
June 9, 2018