GWomen romped in the first multi-state primary night of 2018 [May 8] , showing that enthusiasm for female candidates isn't likely to wane anytime soon.
More than three in five female House candidates won their races in the states that held primaries: North Carolina, Indiana, West Virginia and Ohio. And of the 27 female House candidates who were successful, nearly 30 percent were women of color, according to data compiled by the Center for American Women and Politics.
With six state's primaries in the books — candidates in Texas and Illinois competed earlier this year, though Texas will have a runoff later this month — 2018 is shaping up to be a record-breaking year for female candidates. That's true not just in terms of women signing up to run, but in the number who will appear on the ballot in November.
POLITICO's Women Rule Candidate Tracker is following the performance of female candidates this year in detail. The project is a research collaboration with the Center for American Women and Politics at the Eagleton Institute of Politics at Rutgers-New Brunswick and the Women in Public Service Project at The Wilson Center.
Women will make up one-third of House nominees from the four states that held primaries Tuesday, a significant number considering that men accounted for more than 80 percent of all candidates running in those races.
But while several women were successful Tuesday night, it hardly guarantees victories — or more representation in Congress — come November. Of the 18 non-incumbent Democratic women who won primaries Tuesday, all are competing in districts that favor Republicans.
"This idea that they won a third of these nominations, that's a significant success for women," said Kelly Dittmar, scholar at the Center for American Women and Politics. "But it's sort of a double edge sword – they're also running, in most of these cases, in districts that favor their opponents."
But in a year when antipathy toward President Donald Trump is fueling Democratic enthusiasm, some of those districts are likely in reach.
"There's record numbers of women running, most of them are Democrats and many of them are going to be running in these safe Republican districts. That's going to be really tough," said Christine Matthews, a veteran GOP pollster. But "with a Democratic wave, you may see better odds for these women than you do on paper."
On the Republican side, two non-incumbents won their primaries Tuesday, including one woman in a competitive district — Carol Miller, who is running for an open seat in West Virginia.
Miller's victory is important because although the disparity between GOP and Democratic women running overall is wide — more than 70 percent of all female congressional and gubernatorial candidates are Democrats — Republicans can still make significant gains in November if candidates like Miller are able to win their seats.
Of the 31 Democratic women on the ballot Tuesday, 22 won their races. On the GOP side, five of the 12 female House candidates were successful.
Women only account for 20 percent of Congress despite making up half of the U.S. population. Of those female House and Senate members, 73 percent are Democrats.
While women have already made significant gains in House races, that success has yet to translate at the Senate or gubernatorial level.
Of the four women who have competed in gubernatorial primaries this year, three have lost, including current Ohio Lt. Gov. Mary Taylor. Democrat Lupe Valdez will compete in the Texas gubernatorial runoff on May 22.
And in the Senate, so far five women have competed in primaries but none have won.
Those statistics are expected to change in the coming weeks, with women competing in gubernatorial primaries in Idaho, Georgia, Arkansas, Nebraska, Oregon and Pennsylvania. And incumbent GOP Sen. Deb Fischer is expected to secure her party's nomination in Nebraska.
Women have already broken filing records for the House and governor's races this cycle, and are on track to do so in Senate races as well. Of the 599congressional and gubernatorial candidates who have filed or are expected to do so, 542 are still in the running.
With dozens more primaries to go, the question is whether the number of women signing up to run will be able to translate that excitement to success in their primary contests and, eventually, in November.
"It's a different kind of year," said Missy Egelsky, a longtime Democratic pollster. "Typically you can't predict that a woman is going to necessarily vote for another woman because of gender. But in the primaries this year we're seeing more and more evidence that people are looking to vote specifically for a woman, particularly in these Democratic primaries."
Political analysts will be looking to several contests over the next two weeks — seven more states will hold their primaries in addition to the Texas runoff — to see if the trends continue to tick upward for female candidates.
"One of the important things is going to be watching not only if women win but where women win," Dittmar said. "Are they districts that are favorable or not to their party in the general election? That will give us a sense of how well women will fare overall in November."
Politico, May 9, 2018
Cover Photo. Former El Paso County Judge, Escobar, reacts after winning her Democratic primary in TX CD 16
###
May 14, 2018
Post Script. What kind of America do we want? Will America be a Land of Gender and Racial Fairness? We will decide. If Mueller (who has issued 23 indictments so far) and Avenatti (who keeps uncovering Trump regime corruption) keep going as they are, and we turn out to win the midterms, we will begin to take back our country.
Dems have to dig deep financially and as volunteers ( phone banks from home, travel to help, etc).
You must be an Activist. Yes, sharing social media posting and informing friends count, as do volunteering and Getting Out The Vote (GOTV) efforts. Register voters especially high school seniors and take responsibility to make sure they vote! Do it for the Parkland kids.
In my house, we are going over the DCCC women candidate lists for the House (http://www.dccc.org) and are "adopting" and donating as much as we feel we can to many. ...the list reveals amazing, impressive candidates, an overwhelming abundance of riches in candidates. Here are just a few.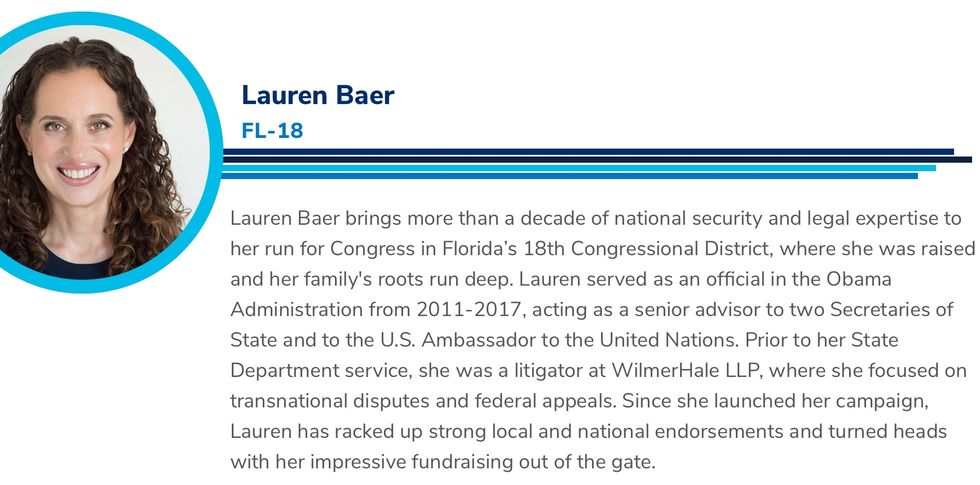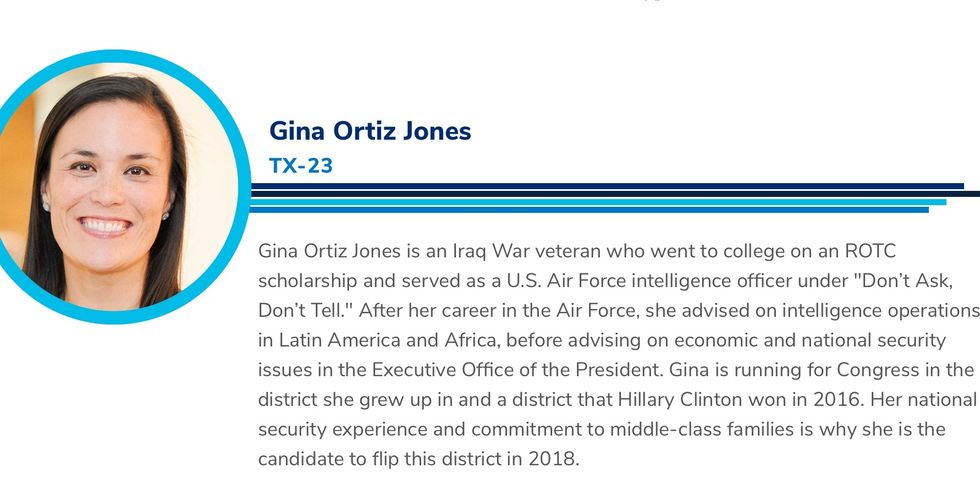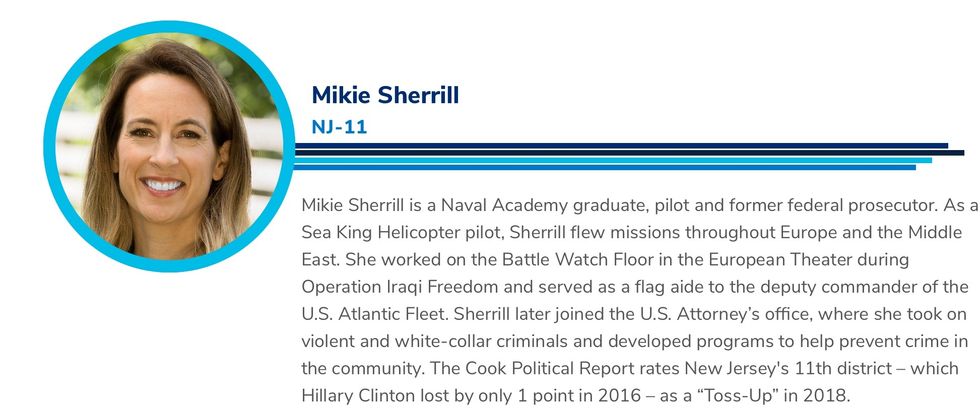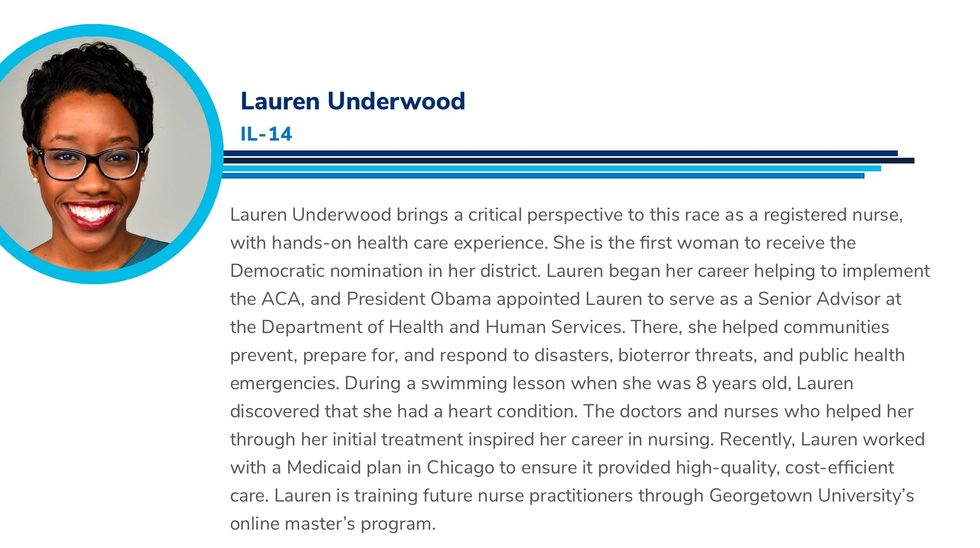 Here is what folks richer than I am are doing: Paperwork to form the House Victory Project was filed last month with the Federal Election Commission and it listed 10 initial Democratic House candidates: Tom Malinowski and Mikie Sherrill of New Jersey; Jason Crow of Colorado; Susie Lee of Nevada; Brad Ashford of Nebraska; Angie Craig of Minnesota; Debbie Mucarsel-Powell of Florida; Elissa Slotkin of Michigan; Elaine Luria of Virginia; and Ann Kirkpatrick of Arizona. Each of the HOuse Victory Project folks is maxing out to those above.
Want to join them? Or follow their lead in identifying quality candidates with great chances to win, with our help?
The message to all is this.
Fight, Everyone... don't despair! What kind of America do we want? Will America be a Land of Gender and Racial Fairness?
We will decide.