Democratic candidate, Dan McCready and Republican candidate, Dan Bishop are both front-runners in the 9th district congressional race.
It should come as little surprise that this editorial board is endorsing Dan McCready in North Carolina's 9th Congressional District special election. We endorsed McCready, a moderate Democrat, in the 9th District race last fall that was tainted by absentee ballot fraud.
"McCready has far more potential to effectively represent the 9th, and to help change the tone in Congress," we said then.
We still believe that, and we believe that McCready's opponent in this special election, Republican Dan Bishop, has shown himself unfit to represent the 9th. Bishop is the unrepentant author of HB2, a discriminatory law that cost Charlotte and North Carolina millions of dollars in business and lost events. "There's no Mecklenburg legislator we can remember who has done more damage to Charlotte," we said about him in 2016.
The choice facing voters is clear, but it's possible many will decide to skip this special election, given that in some ways it's less meaningful than a traditional congressional race. After all, the U.S. House majority has been decided for this term, and whoever wins this election will have to do it all over again next year.
Charlotte Observer, August 25, 2019
###
Voices4America Post Script.
What happened in NC District 9 that caused a Special Election? Why is the GOP scared?
A special election will be held on September 10, 2019 to fill the vacancy in North Carolina's 9th congressional district for the remainder of the 116th United States Congress. The seat has been vacant since the opening of the 116th Congress, following the refusal of the North Carolina State Board of Elections to certify the results of the November 2018 election in the district due to allegations of electoral fraud.
The Incoming Democratic Majority refused to seat the supposed winner, Mark Harris, a Republican, until the fraud investigation had been completed.
Harris led the Democrat Dan McCready by 905 votes in the unofficial returns. After hearing evidence, including testimony from Harris himself, the board unanimously voted on February 21 to call a new election.
The board also opened an investigation around the activities of Leslie McCrae Dowless, a campaign operative with felony fraud and perjury convictions, who was hired by the Harris campaign.
The regulators reported that it had found evidence of "a coordinated, unlawful and substantially resourced absentee ballot scheme" that may have involved more than 1,000 ballots or ballot request forms.
On February 20, Harris's son, John Harris, a federal prosecutor in North Carolina, testified to the election board that he had repeatedly warned his father not to hire Dowless because Dowless appeared to have previously engaged in illegal tactics to win votes.
On February 21, Harris announced that "the public's confidence in the ninth district seat general election has been undermined to an extent that a new election is warranted."
The Board of Elections voted unanimously to call a special election, with a primary if necessary, to fill the vacancy. This is the first House of Representatives election to require a do-over since 1974.
Leslie McCrae Dowless was indicted and arrested on February 27, 2019. He faced felony charges of obstruction of justice, conspiracy to commit obstruction of justice and two possession of absentee ballots charges. In July 2019, the Wake County district attorney also announced charges against Lisa Britt, Ginger S. Eason, Woody D. Hester, James Singletary, Jessica Dowless and Kelly Hendrix, and additional charges against Leslie McCrae Dowless.
At the investigation's close, Harris chose not to run again. Instead, after a primary fight, a full out Trump supporter Dan Gibson became the GOP standard-bearer. McCready, the Democrat, had no Primary challenge and is running again.

Republicans are now trying to stave off an embarrassing loss in this GOP-heavy seat that Trump won in 2016 by more than 11 percentage points.
With polling showing a close race between Republican Dan Bishop and Democrat Dan McCready, Trump will travel to the district on Sept. 9, the night before the special election, for a rally in Fayetteville, N.C. Mike Pence and the Donald Trump Jr. are also expected to appear for Bishop before the election.
Early Voting has begun. Tell your friends and family. Share this post
(sources, Wikipedia and Politico, https://www.politico.com/story/2019/08/28/trump-gop-north-carolina-election-1476636)
Who is Dan McCready?

McCready is a North Carolina native, an Eagle Scout, who enlisted in the Marines after 9/11 and fought in Iraq where he rose to the rank of Captain, a Harvard trained MBA entrepreneur, who started a solar energy business in Charlotte with another Marine.
He helped build 36 solar farms throughout North Carolina that put 700 North Carolinians to work in good-paying jobs. Dan played a key role in North Carolina becoming second in the nation for solar power, and today North Carolina supports over 30,000 clean energy jobs.
He also created a second business, a retailer called This Land, that sold exclusively American-made goods and supported the livelihoods of 50 American craftsmen.
He lost the 2018 election by 905 votes in a rigged election.
@mccready4NC
(source, https://www.danmccready.com/)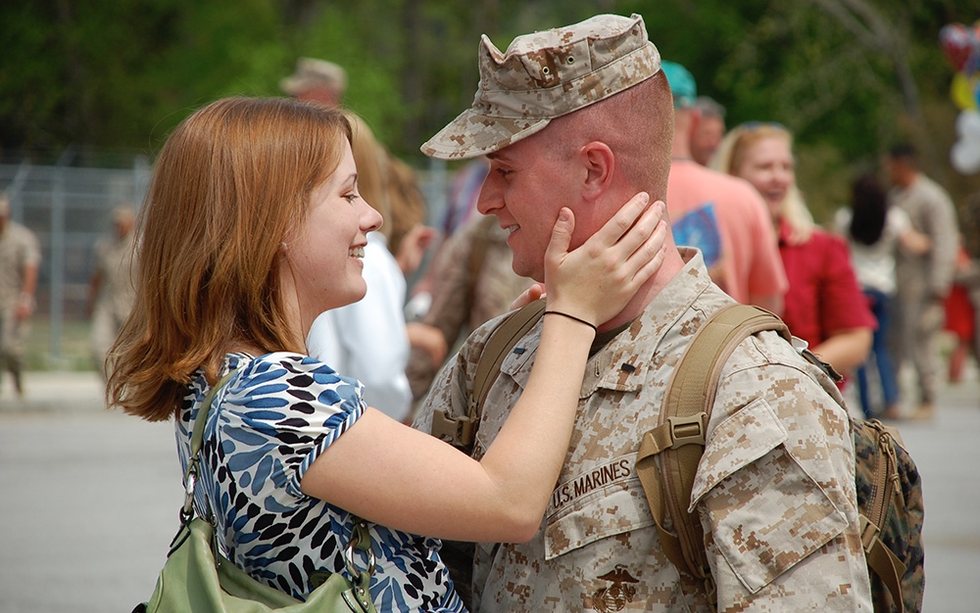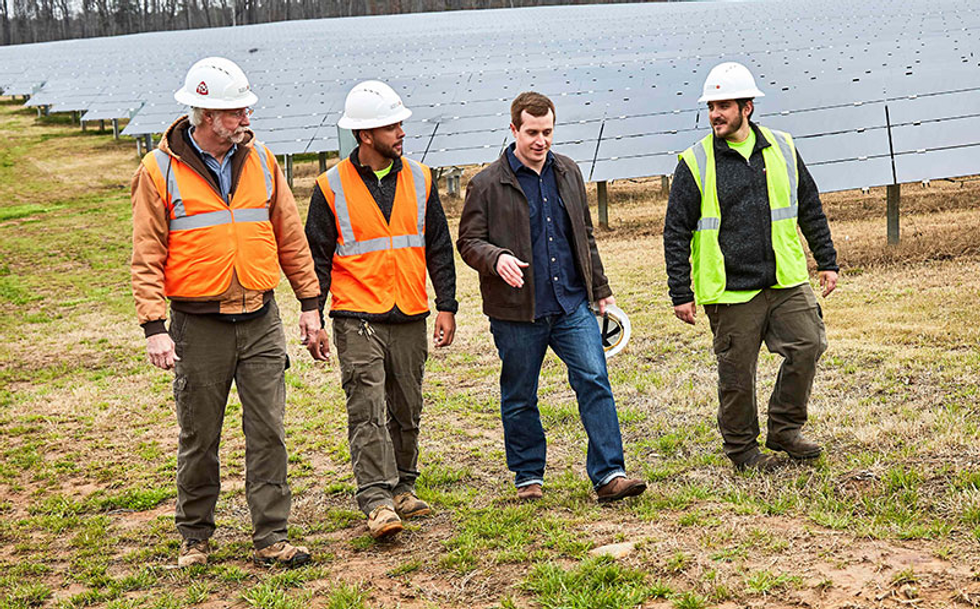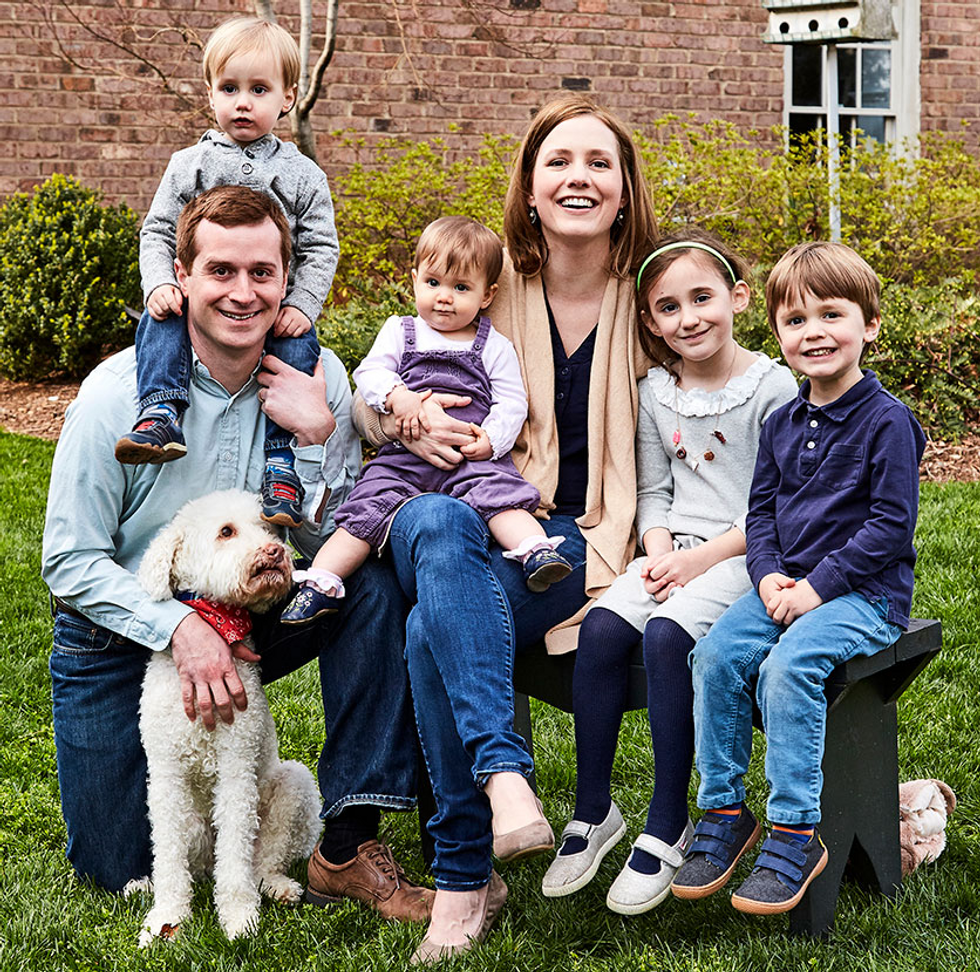 McCready can win on Sept. 10.
Help spread the word.
Early voting has begun. According to Politico, early vote totals show Gibson falling behind. "Through Monday, 54 percent of early votes in the district had been cast by Democratic voters, compared to 41 percent by Republicans. At the same point before the 2018 election, Republicans had a 46 percent to 42 percent lead over Democrats."
Volunteer! Vote and/or Get Out the Vote.
Repeat - Trump won this district by 11 points, but Dan McCready can win - Sept. 10 Special Election for North Carolina, CD 9.
Dan leads in Early Voting!
Trump and the GOP are scared.
Volunteer! Vote and/or Get Out the Vote. Share to help. #BlueWaveBeginsNow