House Democrats will begin convening public impeachment hearings next week, they announced on Wednesday, initially calling three marquee witnesses to begin making a case for President Trump's impeachment in public.
The hearings will kick off on Wednesday, with testimony from William B. Taylor Jr., the top American envoy in Ukraine, and George Kent, a top State Department official, said Representative Adam B. Schiff, Democrat of California and the chairman of the Intelligence Committee. On Friday, Mr. Schiff's committee will hear from Marie L. Yovanovitch, the former American ambassador to Ukraine, he said.
"More to come," Mr. Schiff added on Twitter.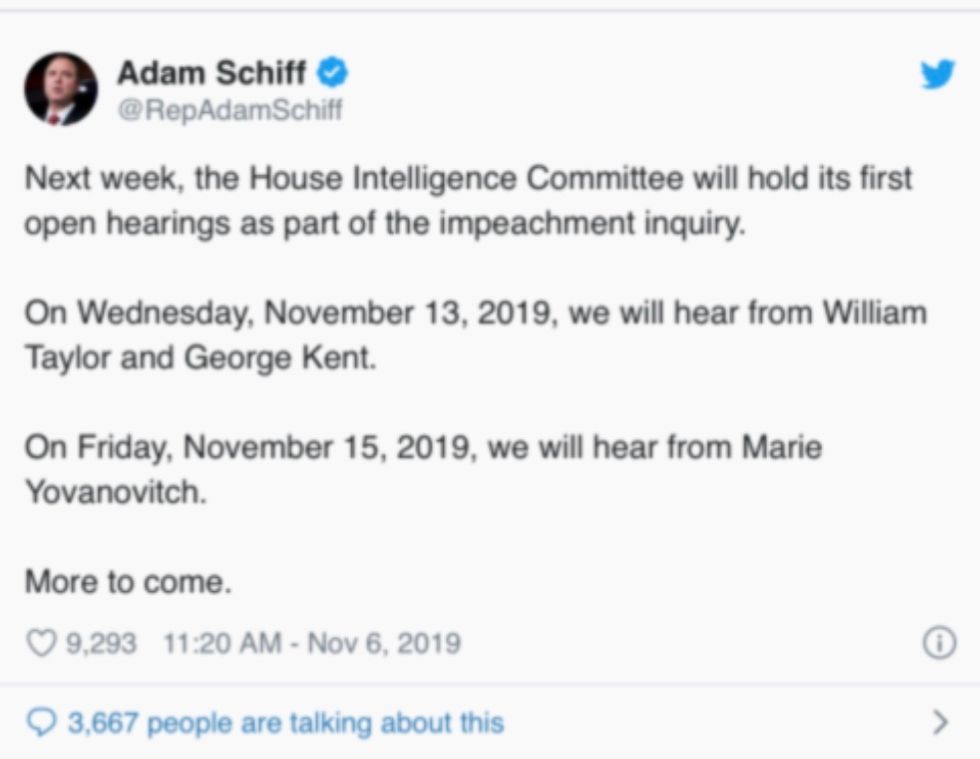 All three witnesses have already spoken privately with investigators.
— Nicholas Fandos, New York Times, November 6, 2019
###
November 6, 2019
Voices4America Post Script. So begin the public hearings #TrialOfTrump.#Patriots vs.#TrumpTreason. Trump used Americans' money to try to bribe a foreign nation to disrupt our elections. Share the news.